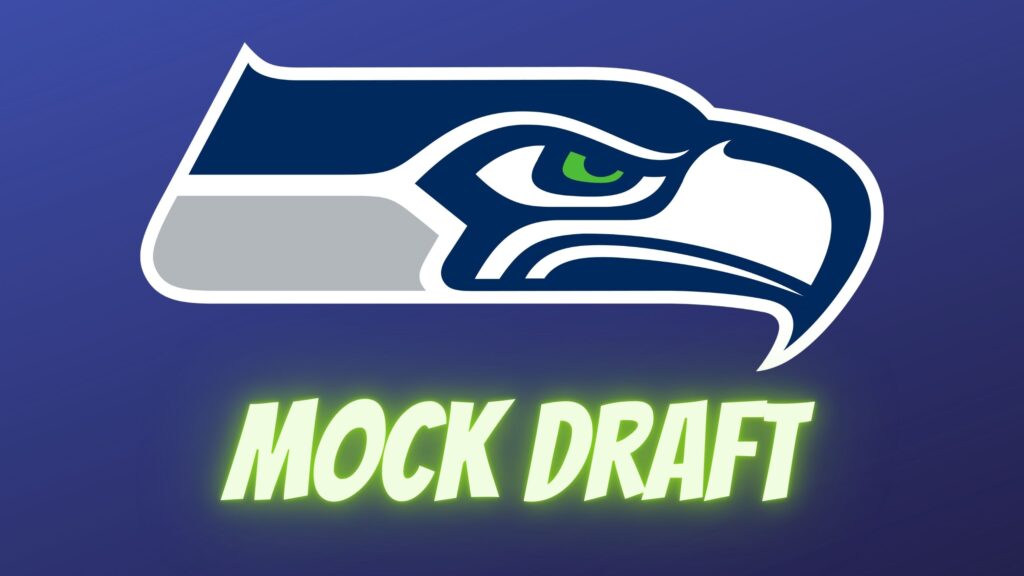 Why I don't think Tyree Wilson is a good fit for Seattle
The Seahawks sat with the #3 pick for a long time. Long enough, one imagines, to start dreaming about what was possible.
Their views probably align with the consensus. There are two excellent defensive linemen available — the best players in a draft lacking blue-chip talent.
Jalen Carter and Will Anderson were within reach. Here was an opportunity to fill a big need and get what they've seemingly craved for so long — an impact defender worthy of a very high first round pick.
Then the final weekend of the season happened. Seattle dropped from #3 to #5. Issues emerged over Carter's maturity before he was charged with racing in a fatal crash that killed two people. The Seahawks have placed too much emphasis on character and how it was critical to the success of their 2022 class to think Carter will be a consideration in round one.
Anderson, meanwhile, is likely out of reach.
Many mock drafts have simply resorted to placing Tyree Wilson at #5. Has anyone actually considered his fit? Yes, he has amazing size and length. These are traits Seattle covets. Yet at 6-5 and 271lbs, that isn't the frame for a 3-4 defensive end or a 3-4 outside linebacker. He is very much a traditional DE for a 4-3 scheme.
Anderson is an outside linebacker in the 3-4 while Carter equally fits the defensive front. Where do you place Wilson or for that matter, Myles Murphy?
Just look at Seattle's roster for evidence of this:
Shelby Harris — 6-2, 288lbs
Quinton Jefferson — 6-4, 291lbs
Bryan Mone — 6-4, 345lbs
Al Woods — 6-3, 330lbs
Boye Mafe — 6-4, 261lbs
Uchenna Nwosu — 6-2, 251lbs
Darrell Taylor — 6-4, 267lbs
Tyreke Smith — 6-3, 255lbs
Alton Robinson — 6-3, 259lbs
These players fit the size-ideals for nose tackle, 3-4 DE or 3-4 OLB. Darrell Taylor is the closest in terms of size to Tyree Wilson — but Taylor is a long, lean, super-athletic EDGE. Wilson is not someone you would compare to Taylor as a player. He's bigger and more powerful compared to the quick, twitchy Taylor.
It's not even clear Taylor is a long-term fit for Seattle anyway. They've added Mafe, Nwosu and Smith in the last 12 months. They're all between 251-261lbs.
Unfortunately I think the option of adding a 'defensive stud' in the top-five has all but evaporated. Irrespective of anything to do with the quarterbacks — I suspect Anderson is still the top player in Seattle's eyes. I just can't imagine a scenario where he lasts to #5. Someone in the top-three will take him. He was simply too impactful at Alabama and with an A+ character he'll be seen as a culture-setter.
When you listen to people speak who are well connected or you read articles like Mike Sando's GM mock draft on the Athletic, a consensus top-three appears to be emerging. In whatever order, C.J. Stroud, Will Anderson and Bryce Young seem destined to be selected to begin the 2023 draft — unless a team has truly bought into Anthony Richardson-mania.
When Carroll spoke on 710 Seattle Sports this week, he made reference to the ease in which you can predict the top of round one. Well, most people are predicting Stroud, Young and Anderson to be the top-three.
If I'm right that Tyree Wilson might be viewed as a not-ideal scheme fit for Seattle, I think you're left with the following options:
1. Take a quarterback
Too many people are projecting their own views on these quarterbacks and not enough people are stopping to think about the man making the pick. Will Levis and Anthony Richardson are so aligned with what John Schneider has sought in the past. Big, prototype size. Fantastic arm strength. Huge hands. High football character and intelligence. If he was willing to trade peak-Russell Wilson in 2018 for Josh Allen, I don't see why he wouldn't be excited about taking Levis or Richardson at #5. Richardson is even more physically impressive than Allen and arguably has fewer growing pains to work through. Levis, for a long time, has felt like exactly what Schneider wants in a QB prospect. Plus, he's played in Seattle's scheme under Liam Coen and thrived.
2. Trade down
If they aren't interested in the quarterbacks (and again, I have a hard time imagining that purely because of Schneider's QB history) — then trading down is probably the most likely option if Anderson is gone. They won't trade down and give someone else a QB they like so this will 100% come down to them simply not being interested. I doubt they would get a 'haul' unless they trade down with a team place between Tennessee (#11) and Tampa Bay (#19). Do you really want to trade down that far? After all these years of complaining about picking later on, you're going to trade down into that range again? To let someone else draft a QB they want badly enough to move up? That would take some balls. Seattle's front office has balls — but I think they'll like Levis and Richardson.
3. Make a surprise pick
The Seahawks have sprung plenty of surprises before. If they really didn't like the quarterbacks and if an intriguing trade offer wasn't forthcoming, sticking and picking could be thrust upon them. The only two names I think I could imagine being 'surprise' picks are Bijan Robinson and Peter Skoronski. They both kind of fit but a running back or guard at #5 would be quite a thing.
There's one other thing to consider here. The players I have the Seahawks taking at #20 and #38 fit Seattle's defensive scheme perfectly. There will be opportunities to address defense in the first two rounds even if they go in a different direction at #5.
Explaining my Texans pick at #2
As you'll see in the mock, Houston selects Will Anderson with the second pick. Everyone is predicting a quarterback at #2. That is obviously highly possible.
However, a few points to mention. Firstly, DeMeco Ryans succeeded in San Francisco because he had a dominant defensive line. The Texans don't have that. Adding Anderson, with the hope he can be a similar X-factor to Nick Bosa, would be a start. It's also worth noting that as a player, Ryans was a celebrated leader and tone-setter. Anderson is exactly the same kind of character.
Bobby Slowik was appointed offensive coordinator from the 49ers. He will introduce an offensive scheme in Houston that enabled Brock Purdy to excel. They run a system that has allowed a certain type of QB to succeed — typically a non-celebrated QB.
GM Nick Caserio also has a background with the Patriots. They have often drafted a 'type' of quarterback to fit a mentality or scheme. He also has a connection to Jimmy Garoppolo. Could he sign Jimmy G as a bridge — someone who knows the offensive system — then draft someone like Stetson Bennett, Hendon Hooker or Aidan O'Connell later on? It feels like a plan you can imagine the Patriots taking on.
So sure — they might draft a big-name QB and go from there. I just think there's at least a chance they take Anderson at #2.
The trades explained
Carolina moves up to #1
Owner David Tepper has made it clear he doesn't want to settle at quarterback and he's been plotting a big move for some time. I suspect they are almost certain to be the ones who make the trade up. The Colts are guaranteed a QB at #4 and the Panthers feel like they're one player away. I can imagine Frank Reich giving Stroud his seal of approval and the two major players in Carolina shaking hands on a plan to pick first overall. The compensation is their 2024 and 2025 first rounders, plus the #40 pick this year.
Las Vegas moves up to #3
If Will Anderson is on the board at #3 I think the Cardinals will take him. Otherwise, I think they'll look to trade down. The Raiders need a future at the position and will have to move up from #7 to get to the top-four QB's. They surrender their 2024 first round pick and the #39 pick this year.
Round one
#1 Carolina (v/CHI) — CJ Stroud (QB, Ohio State)
David Tepper is on the record saying he wants special at the position. Stroud has that potential and he'll likely get Frank Reich's seal of approval.
#2 Houston — Will Anderson (EDGE, Alabama)
Everyone assumes they'll go quarterback. DeMeco Ryans succeeded in San Francisco due to the D-line. GM Nick Caserio is from the Patriots way of doing things and they've always been happy to draft for scheme fit later. Anderson's A+ character and talent could tempt the Texans to launch their new era with a different approach here.
#3 Las Vegas (v/ARI) — Bryce Young (QB, Alabama)
The Raiders need someone who can realistically compete to start and I think they'll be a draft-day trader to get up and secure a QB. Young would be a good fit for Josh McDaniels and the Belichick coaches always pay attention to the Nick Saban players.
#4 Indianapolis — Will Levis (QB, Kentucky)
Why Levis over Richardson? The Colts need the player who is better equipped to start right away. I think they're less likely to trade up with four QB options on the board.
#5 Seattle — Anthony Richardson (QB, Florida)
There simply isn't a game-changing, sure-fire defensive player available which makes this a much easier decision than it could've been. The Seahawks have set up the perfect situation where Richardson can redshirt behind Geno Smith. John Schneider loved Josh Allen and Richardson has similar physical talent and flaws to work on. If the Colts had taken Richardson instead, I would've selected Will Levis here.
#6 Detroit (v/LA) — Peter Skoronski (G, Northwestern)
Skoronski is one of the most explosive players to enter the NFL in years. He's a safe, solid pick that aligns with the mentality and culture in Detroit.
#7 Arizona (v/LV) — Tyree Wilson (DE, Texas Tech)
The Cardinals trade down and take Wilson — who is a much better fit as a 4-3 end for Jonathan Garrett than he is trying to fit in as a 3-4 DE at 271lbs.
#8 Atlanta — Bijan Robinson (RB, Texas)
GM Terry Fontenot is big on a 'best player available' approach and that's Bijan Robinson here.
#9 Chicago (v/CAR) — Darnell Wright (T, Tennessee)
The Bears trade down eight spots and decide their best move is to draft the top tackle in the class.
#10 Philadelphia (v/NO) — Christian Gonzalez (CB, Oregon)
He's gritty and competitive and showed at the combine he has plenty of athletic quality too.
#11 Tennessee — Michael Mayer (TE, Notre Dame)
He's becoming underrated. A complete tight end who ran faster than anyone expected. One of the safest picks in the draft.
#12 Houston (v/CLE) — Zay Flowers (WR, Boston College)
The Texans decide to add an explosive, dynamic chess piece for their offense.
#13 NY Jets — Paris Johnson Jr (T, Ohio State)
The Jets need a longer term fixture at left tackle, whoever the quarterback is.
#14 New England — Joey Porter Jr (CB, Penn State)
Great character and maturity, NFL bloodlines — Porter Jr is another very safe, solid pick in this slot.
#15 Green Bay — Jalen Carter (DT, Georgia)
I have no idea how this situation will play out — but there were already doubts about Carter's maturity before the legal issues emerged.
#16 Washington — Devon Witherspoon (CB, Illinois)
This fills a need and Witherspoon's sparky on-field demeanour and hitting matches the Ron Rivera defense.
#17 Pittsburgh — Deonte Banks (CB, Maryland)
By running the way he did at his size, then performing well during drills, he cemented a top-20 placing.
#18 Detroit — D.J. Turner (CB, Michigan)
The cornerback run continues. Turner ran the fastest forty at the combine and he loves to play run support. He'll work for Dan Campbell.
#19 Tampa Bay — Luke Musgrave (TE, Oregon State)
This could be an area where need meets BPA. Musgrave is such a glider as a runner. At his size, it's impressive. And he can block.
#20 Seattle — Keion White (DE, Georgia Tech)
At 6-5 and 285lbs (with 34-inch arms), White is ideally placed to play DE in Seattle's scheme. He's a potential difference-maker for the defensive front and he flashed rare quickness for a man his size at the Senior Bowl.
#21 Miami — forfeited
Naughty Dolphins.
#22 LA Chargers — Calijah Kancey (DT, Pittsburgh)
Brandon Staley led the #1 defense in the league when he had Aaron Donald. He might be willing to take a chance to find out just how close Kancey is to Donald.
#23 Baltimore — Lukas Van Ness (DE, Iowa)
Not starting for Iowa might temper some of the testing stock but he's an athlete with good size.
#24 Minnesota — Myles Murphy (DE, Clemson)
They need a cornerback but the early run goes against them so they settle on the overrated with upside Murphy — who had a disappointing 2022 season.
#25 Jacksonville — Quentin Johnston (WR, TCU)
The Jaguars need someone with Johnston's frame and speed.
#26 NY Giants — Jaxson Smith-Njigba (WR, Ohio State)
I still think a lack of long speed keeps him out of the top-25.
#27 Dallas — Josh Downs (WR, North Carolina)
The Cowboys want to be more explosive on offense and Downs is flying under the radar in the media. He's a fantastic player.
#28 Buffalo — Brian Branch (S, Alabama)
With Jordan Poyer saying on the NFL Network during the combine he fancies playing somewhere warmer, the Bills might take his replacement here.
#29 Cincinnati — Dalton Kincaid (TE, Utah)
An already dynamic offense gets even scarier. Keep adding weapons.
#30 New Orleans (v/DEN, SF) — Darnell Washington (TE, Georgia)
If you can run a 4.08 short shuttle at 265lbs you'll go in the first round.
#31 Philadelphia — Will McDonald (EDGE, Iowa State)
McDonald is light but so dynamic working the edge and would be a good addition to Philly's rotation.
#32 Kansas City — Adetomiwa Adebawore (DE, Northwestern)
The Chiefs love to draft dynamic athletes who test well and nobody tested better than Adebawore at the combine.
Round two
#33 Pittsburgh (v/CHI) — Jordan Addison (WR, USC)
An obvious fit given his familiarity with Kenny Pickett.
#34 Houston — Bryan Bresee (DT, Clemson)
The defensive line rebuild continues. Load it up for DeMeco Ryans, try to recreate what you had with the 49ers.
#35 Arizona — Dawand Jones (T, Ohio State)
They have big needs across the offensive line and Jones would be a plug-in right tackle.
#36 Indianapolis — Jalin Hyatt (WR, Tennessee)
The Colts' offense lacks explosive play ability and that's what Hyatt brings with his late acceleration to separate downfield.
#37 LA Rams — Jahmyr Gibbs (RB, Alabama)
At some point someone is going to just feel like Gibbs is too good not to take.
#38 Seattle (v/DEN) — Mazi Smith (DT, Michigan)
A massive, long-armed, super-athletic nose tackle who can be the future anchor for Seattle's D-line with enough physical quality to be more than just a space-eater.
#39 Arizona (v/LV) — Tuli Tuipulotu (DE, USC)
They get this pick from the Raiders for trading down. Tuli's brother plays for the Eagles and he could be a Brandon Graham-type presence for Jonathan Gannon.
#40 Chicago (v/CAR) — Broderick Jones (G, Georgia)
This is one of the picks they received from the Panthers for moving off the #1 pick. This could be a trench-heavy draft for the Bears and after selecting a long-term fixture at right tackle, now they improve the interior.
#41 New Orleans — Keeanu Benton (DT, Wisconsin)
They need someone to anchor the interior D-line and Benton fits the bill.
#42 Tennessee — Cedric Tillman (WR, Tennessee)
They just need more weapons. After taking a tight end with their top pick, they now add another outside threat.
#43 Cleveland — Drew Sanders (LB, Arkansas)
This is a need for the Browns. It was disappointing not to see Sanders test at the combine and for that reason, I'm going to move him down a bit.
#44 NY Jets — Joe Tippmann (C, Wisconsin)
Joe Douglas likes explosive athletes on his offensive line and Tippmann is a better fit than John Michael Schmitz or Luke Wypler. Nathaniel Hackett ran an offense with Josh Myers at center and that's who Tippmann compares to.
#45 Atlanta — Derick Hall (DE, Auburn)
Pass rush remains an issue for the Falcons and Hall can be a tone-setter in the locker room too.
#46 Green Bay — Tucker Kraft (TE, South Dakota State)
If the Jordan Love era is coming, he'll need weapons.
#47 New England — Nolan Smith (LB, Georgia)
He's just such a tweener. Yes he tested brilliantly and he's an A+ character guy — but it'll take a certain team/scheme to select him. People are making a size comparison to Haason Reddick but for me they are different players.
#48 Washington — Trenton Simpson (LB, Clemson)
Simpson had a disappointing 2022 season and he's more of an athletic project at this point.
#49 Detroit — Zacch Pickens (DT, South Carolina)
He's flying under the radar despite a good combine and Senior Bowl.
#50 Pittsburgh — Anton Harrison (T, Oklahoma)
Improving the O-line has to be a focal point for the Steelers.
#51 Tampa Bay — Cam Smith (CB, South Carolina)
This would be good value for a good football player.
#52 Miami — Kelee Ringo (CB, Georgia)
He's big and fast but struggles on anything that isn't a go-route.
#53 Seattle — Luke Wypler (C, Ohio State)
It's the perfect fit for scheme and player. Wypler has the wrestling background, the 4.53 short shuttle and the size the Seahawks want at the position. This feels like a great match, although they could also show interest in John Michael Schmitz.
#54 Chicago (v/BAL) — John Michael Schmitz (C, Minnesota)
The two center prospects come off the board back-to-back. This fills a big hole for the Bears.
#55 LA Chargers — Emmanuel Forbes (CB, Mississippi State)
He looked like a rake in shorts at the combine but his interception production is impressive.
#56 Detroit (v/MIN) — Sam LaPorta (TE, Iowa)
LaPorta showed off fantastic agility and quickness at the combine — traits that matter in the NFL.
#57 Jacksonville — B.J. Ojulari (EDGE, LSU)
He didn't go through much testing in Indianapolis and it's hard to get a read on his stock currently. Even so, he's long, lean and high character.
#58 NY Giants — Julius Brents (CB, Kansas State)
Fantastic jumps, superb agility testing and A+ character (not to mention a great Senior Bowl) will push Brents high up many boards.
#59 Dallas — Tyjae Spears (RB, Tulane)
The Cowboys continue to target explosive offensive weapons and Spears compares favourably to Tony Pollard, who just received the franchise tag.
#60 Buffalo — Cody Mauch (G, North Dakota State)
I get the feeling Bills fans would love Mauch.
#61 Cincinnati — Darius Rush (CB, South Carolina)
They take cornerbacks who have pure speed and that's what Rush showed at the combine, running a 4.36.
#62 Carolina (v/SF) — Jonathan Mingo (WR, Ole Miss)
I think he's so underrated. Great size, soft hands, terrific Senior Bowl. What am I missing?
#63 Philadelphia — Zach Charbonnet (RB, UCLA)
He's such an explosive, tough runner and he can carry the load on early downs — while also providing better than expected pass-catching qualities.
#64 Kansas City — Matthew Bergeron (T, Syracuse)
He could replace Orlando Brown at left tackle or kick inside to guard.
Seattle's picks
#5 Anthony Richardson (QB, Florida)
#20 Keion White (DE, Georgia Tech)
#38 Mazi Smith (DT, Michigan)
#53 Luke Wypler (C, Ohio State)
Thoughts on Seattle's picks
The commitment to the trenches continues and they add three key players for the future on the O-line and D-line.
Keion White has the perfect size (6-5, 285lbs, 34-inch arms) for their scheme. He can be a disruptive 3-4 DE and be moved around into different positions when they want to be creative. He would replace Quinton Jefferson in the rotation and provide more of a X-factor as a pass rusher, while offering the same level of size.
Mazi Smith is a huge nose tackle (6-3, 323lbs, 34-inch arms) but he was also #1 on Bruce Feldman's freaks list in 2022. He didn't test at the combine due to a hamstring tweak but he's said to be able to run a 6.95 three cone, jump a 9-4 broad and a 33.5 inch vertical. Those are incredible numbers. He could come in and replace Bryan Mone as he recovers from injury, working with Al Woods before becoming his eventual heir. He's used to battling in the BIG-10 and should provide immediate, competent snaps.
Luke Wypler said at the combine he's already studying the Rams' blocking scheme and compared himself to their center Brian Allen. In truth, he's a far better athlete than Allen but he's right to study LA's scheme. He's a perfect fit — and therefore he's a perfect fit for Seattle. He has a wrestling background, he ran a 4.53 short shuttle (the same as Austin Blythe) and he was an explosive tester at the combine. It will almost be an upset if the Seahawks don't draft one of Wypler or John Michael Schmitz given how well they fit the scheme.
Then there's Richardson. It feels tailor-made for him to come to Seattle. In Carolina, Houston or Indianapolis there's no obvious starter to allow him to have a full redshirt season. There'd be immediate fan pressure for him to play. It'd be ideal to sit him behind Geno smith and learn the offense. The upside potential of this is enormous and by 2024 or 2025 you'd be introducing him into an offense with D.K. Metcalf and Ken Walker, your bookend tackles will be experienced and who knows who else they could add by then? This feels like the perfect opportunity for player and team.
Let me know what you think in the comments section.
If you enjoy the blog and appreciate what we do — why not consider supporting the site via Patreon — (click here)