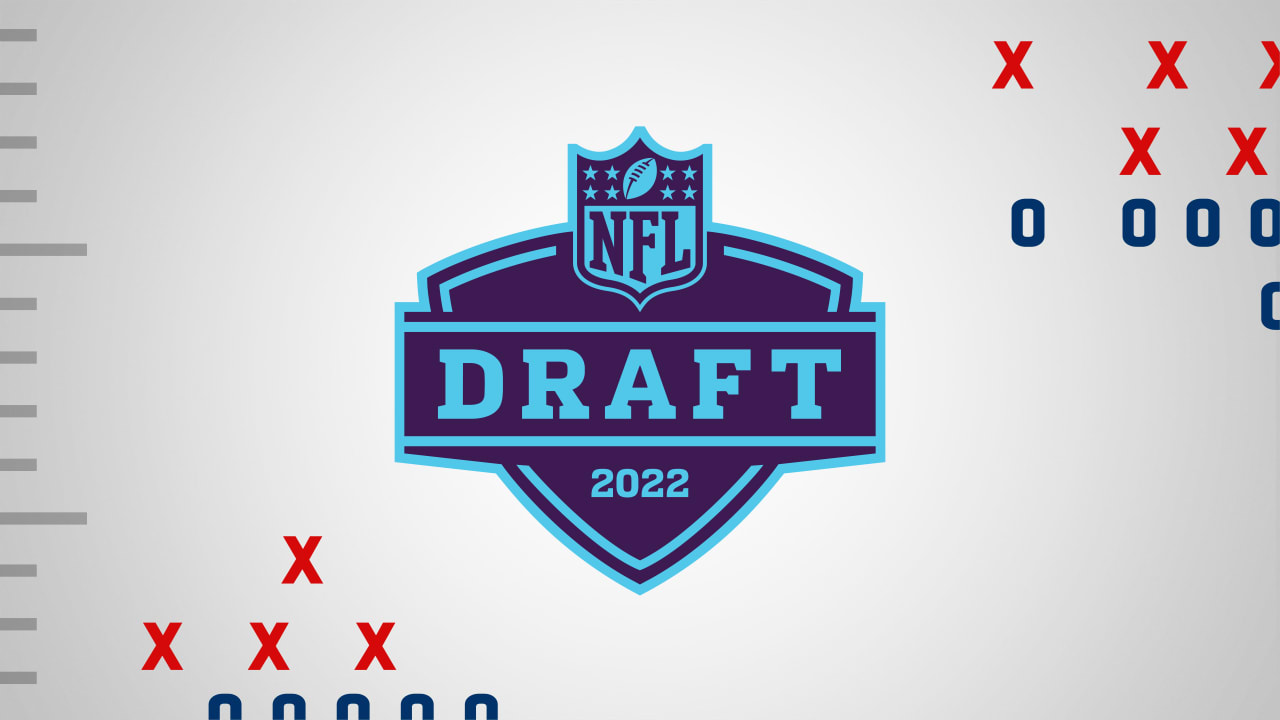 Welcome to the live blog for this year. I'll be posting my reaction to every pick on here, including longer-form analysis of the Seahawks pick (or picks?).
Don't forget — I'll be doing an instant reaction live stream immediately after the first round concludes.
NO tipping picks in the comments section
#1 Jacksonville — Travon Walker (DE, Georgia)
It's indicative of this draft class that a player who many thought 'might' be a first rounder four months ago has been selected first overall. He's long, powerful, physical and explosive. He's a great athlete but is he twitchy enough to bend and straighten to really threaten in the speed rush? That would be my question.
#2 Detroit — Aidan Hutchinson (DE, Michigan)
A superb fit. Hutchinson not only fills a huge need for the Lions but his character and attitude perfectly fits the culture they're trying to create in Detroit. He's never going to be Myles Garrett. He is going to be really good though — extremely solid and productive. Great pick.
#3 Houston — Derek Stingley Jr (CB, LSU)
This shouldn't be a surprise. He is a remarkable player and probably the most talented in the entire draft. He would've been #1 on my board. When I spoke to my league source (who had scouted Stingley Jr extensively) on the day of the LSU pro-day, he was gushing about him as a player and a person. He felt he was better than Patrick Surtain, taken ninth overall a year ago. The only concern was the Lis Franc injury. Forget the last two years though, that was never a big concern given Covid and what happened at LSU. In this draft, he is worth taking a chance on this early.
#4 New York Jets — Sauce Gardner (CB, Cincinnati)
The Jets go cornerback — which was always a possibility but they can't rush the passer. I thought Stingley Jr was the better corner but Gardner is a good player with the kind of confidence you want in a top corner. He will help set a culture for the defense. But again, they need a pass rusher. That'll be a big target for the Jets (along with receiver) with their remaining three high picks (#10, #35, #38).
#5 New York Giants — Kayvon Thibodeaux (DE, Oregon)
They clearly feel comfortable with three tackles on the board — this ensures they get one at #7 and nobody can trade up to #6 to prevent them taking Thibodeaux. I noted in the podcast earlier it was 50/50 he went in the top-five and 100% he went in the top-10. The talk of him falling was massively overrated. He's extremely talented and just very business orientated. He needs to succeed in football to make the business stuff work so what's the problem? Good pick for the Giants — he has great potential.
#6 Carolina — Ikem Ekwonu (G, NC State)
I think Ekwonu is a guard, not a tackle. They'll try him at tackle of course. Eventually though I think he'll kick inside. That would be his better fit for me. I suspect they really wanted to trade down, couldn't and went with what they considered the best value. It'll be interesting to see if the Giants go for Evan Neal or Charles Cross next.
#7 New York Giants — Evan Neal (T, Alabama)
The top offensive lineman for me, the Giants played an absolute blinder here. Getting Thibodeaux and Neal is a home-run for them, setting the foundation for success in the trenches. The man who drafted Brandon Scherff, Scot McCloughan, told me Neal reminded him of his former #5 overall pick in Washington. He could play left guard and be dominant. He can play either tackle spot. Great pick.
#8 Atlanta — Drake London (WR, USC)
There was always a chance Atlanta took a receiver here. I found it really hard to judge London given his lack of testing numbers. He's big and made plays on tape but again, how big is the upside without the testing? The Falcons clearly believe he can be something special but I'm curious to see if he's more Mike Williams than Mike Evans.
#9 Seattle — Charles Cross (T, Mississippi State)
I'm really surprised and will admit, I got this totally wrong. I never expected the Seahawks would take a left tackle who played in the air-raid offense, who isn't explosive and doesn't have the kind of size the LA Rams' tackles had. A lot of people like him but I was never a big fan. But, as we've also been saying, they were going to take a tackle with one of their early picks because they had two glaring holes. I wish Evan Neal had lasted here, instead of Cross.
#10 New York Jets — Garrett Wilson (WR, Ohio State)
The Jets were always expected to take a receiver with one of their high picks but I'm a little surprised they did it here instead of taking Jermaine Johnson. Wilson is talented, quick but I found it strange how he often contorted his body to make catches harder than they perhaps needed to be.
#11 New Orleans (v/WAS) — Chris Olave (WR, Ohio State)
The Saints gave up third and fourth round picks to move up. I bet Seattle would've liked an offer like that. They move up to get a needed quick receiver. The rush on receivers is happening.
#12 Detroit (v/MIN) — Jameson Williams (WR, Alabama)
I can't believe the Lions traded up twenty spots and only had to give up a third (there was also a swap of seconds). That's incredible. They needed a receiver badly and arguably get the best one here. Given how they little they gave up, kudos to them.
#13 Philadelphia (v/HOU) — Jordan Davis (DT, Georgia)
Whichever team drafted Jordan Davis was always going to be excited. This is a great selection for the Eagles and the teams they will face in their division. He has a shot to be great at what he does for a long time. He's just never likely to be a pass rusher.
#14 Baltimore — Kyle Hamilton (S, Notre Dame)
The Ravens always have a knack of finding value. I'm not the biggest fan of Hamilton and they'll probably be disappointed to miss out on Jordan Davis. But a lot of people had Hamilton down as the best player in the draft. Given it's a need, it's not a bad fit at all. Bizarrely, the Ravens have also traded up to #23 with Arizona.
The Cardinals trade for Marquise Brown
Wow — Arizona dealt #23 to the Ravens for the rights to Brown (who played with Kyler Murray at Oklahoma). The Cardinals also get a third round pick in return. Big move by the Ravens. I think they win this trade personally.
#15 Houston — Kenyon Green (G, Texas A&M)
I've never really 'got it' with Green. His testing results were truly awful. He will be an outlier if he succeeds. And outliers happen — but they aren't that common. He's just a big lump of a guard really. I can't believe he's gone this early before Zion Johnson.
#16 Washington — Jahan Dotson (WR, Penn State)
Ok, now the draft has gone nuts. The Brown trade, the Green pick and now this. I think Dotson is decent at everything and not brilliant at anything. Taking him at #15 overall is pretty remarkable for me. They passed on Olave and Williams to make this move after trading down.
#17 LA Chargers — Zion Johnson (G, Boston College)
Great pick by the Chargers. This is how you do it. Incredibly explosive, perfectly proportioned. Could be tried at tackle or guard. A very, very good player who will likely play for a long time. Terrific run blocker.
The Eagles trade for AJ Brown
Wow, wow, wow. The Titans have dealt A.J. to the Eagles for a first and third round pick. No wonder the Eagles didn't want to trade up for a receiver. The deal gives Tennessee #18 and a third rounder. Is now a bad time to remind everyone that Seattle paid twice as much for Jamal Adams? The Eagles are giving him $25m a year. So are you ready to give Metcalf $25m a year?
#18 Tennessee (v/PHI) — Treylon Burks (WR, Arkansas)
The Titans immediately replace Brown with Burks. So they've basically opted not to pay Brown $100m over four years. Now they'll pay a rookie about $14m over four years. The receiver market in free agency is shaking the foundations of the NFL. It really makes you wonder what Seattle is going to do with Metcalf. Burks' testing results were poor but on tape he did look a lot like Brown.
#19 New Orleans — Trevor Penning (T, Northern Iowa)
He was connected to the Saints a fair old bit. Can he play left tackle long term? The Saints think so, unless they're going to move Ryan Ramczyk across. He's big, very athletic and very explosive but has to work through technical flaws and learn to play with greater control.
#20 Pittsburgh — Kenny Pickett (QB, Pittsburgh)
The Steelers make their choice and it's Pickett. He gets to stay at home, playing in the same stadium he's played in for the Panthers. He's a better athlete than people give him credit for, his personality matches the team and he does a lot of things well. He just doesn't really wow you.
#21 Kansas City (v/NE) — Trent McDuffie (CB, Washington)
The Chiefs move up from #29 in a deal with the Patriots. There was talk of the Chiefs liking Kyler Gordon. I suspect this is a case of them sensing an opportunity to draft a player they perhaps thought wouldn't be available, so they've moved up. McDuffie reminds me of Byron Murphy and he might need to play in the same kind of role. Very likeable player on tape and during interviews.
#22 Green Bay — Quay Walker (LB, Georgia)
I really like Walker. He's going to play for a long time. He's a dude — big, quick, physical with range. You can't go wrong drafting these Georgia defender. This is very early though. Very early. I'm surprised he's gone here. I suspect the Packers are being caught out big time by all these receiver moves. Who are they going to throw the ball to next season?
#23 Buffalo (v/BAL, ARI) — Kaiir Elam (CB, Florida)
He's big and athletic. I think he needs to ramp up his effort and you can get him to bite on double moves. When I watched him during the season I always kind of felt like you wanted to see more. He tested well though, suggesting some upside potential.
#24 Dallas — Tyler Smith (T, Tulsa)
He's aggressive and he's intelligent but I thought he looked like a tackle destined to shift inside to guard and his testing mark was underwhelming. He's just not that good defending the edge. This was a trendy mock pick. I had him graded in round three.
#25 Baltimore (v/BUF) — Tyler Linderbaum (C, Iowa)
Some teams just get it when it comes to the draft. Baltimore are one of those teams. For me, this is a great pick. They just drafted someone who will fit here for the next 8-10 years. The Ravens part ways with an underachieving receiver and come away with two holes filled with Kyle Hamilton and Linderbaum. Bravo, Baltimore. You've done it again.
#26 New York Jets (v/TEN) — Jermaine Johnson (DE, Florida State)
The Jets come away with Sauce Gardner, Garrett Wilson and Jermaine Johnson. What a day for them. What a tremendous day. Incredible. This is how you build. Joe Douglas is building something and played a blinder in the Jamal Adams and Sam Darnold trades.
#27 Jacksonville (v/TB) — Devin Lloyd (LB, Utah)
He was a really difficult evaluation. When I was writing my mock I couldn't place him. I couldn't decide whether he was late teens or late 20's. He's not an amazing athlete, he has unorthodox technique but he's amazingly productive.
#28 Green Bay — Devonte Wyatt (DT, Georgia)
This is an amazing pick by the Packers. He is outstanding. They've drafted two Georgia players. I mocked Wyatt to Green Bay because he's an ideal fit for what they look for and I was told by my source a really good team late in the first 'loved him'. I didn't get a name but I figured it was Green Bay. I'll say it again. Draft Georgia defenders. They are really good.
#29 New England — Cole Strange (C, Chattanooga)
Explosive offensive lineman. They tend to get bumped up. Strange did exactly that. I thought they'd take Zion Johnson for the same reason but LA took him at #17. They move down and take a player who tested in a very similar way. I really liked this guy — quality player with a lot of upside.
#30 Kansas City — George Karlaftis (DE, Purdue)
My source said some people view Karlaftis as basically a poor man's Aidan Hutchinson. I think his run defending is far, far worse than Hutchinson's and he's not as twitchy off the edge. He's really quick though. Tremendously and surprisingly quick. And he causes opponents problems with his deceptive burst.
#31 Cincinnati — Daxton Hill (S, Michigan)
This is a bit of a surprise. He was expected to go in round one and he's extremely competitive with great agility testing. I'm not sure a versatile defensive back was necessarily the expectation here — not with good interior D-liners still available.
#32 Minnesota — Lewis Cine (S, Georgia)
I can still barely believe the Vikings traded down 20 spots — with a division rival — only to get back a third rounder and a swap of second rounders. That's incredible. I really like Cine. He's a heady, intelligent player who hits like a hammer. And one more time — you can't go wrong when you draft these Georgia defenders.