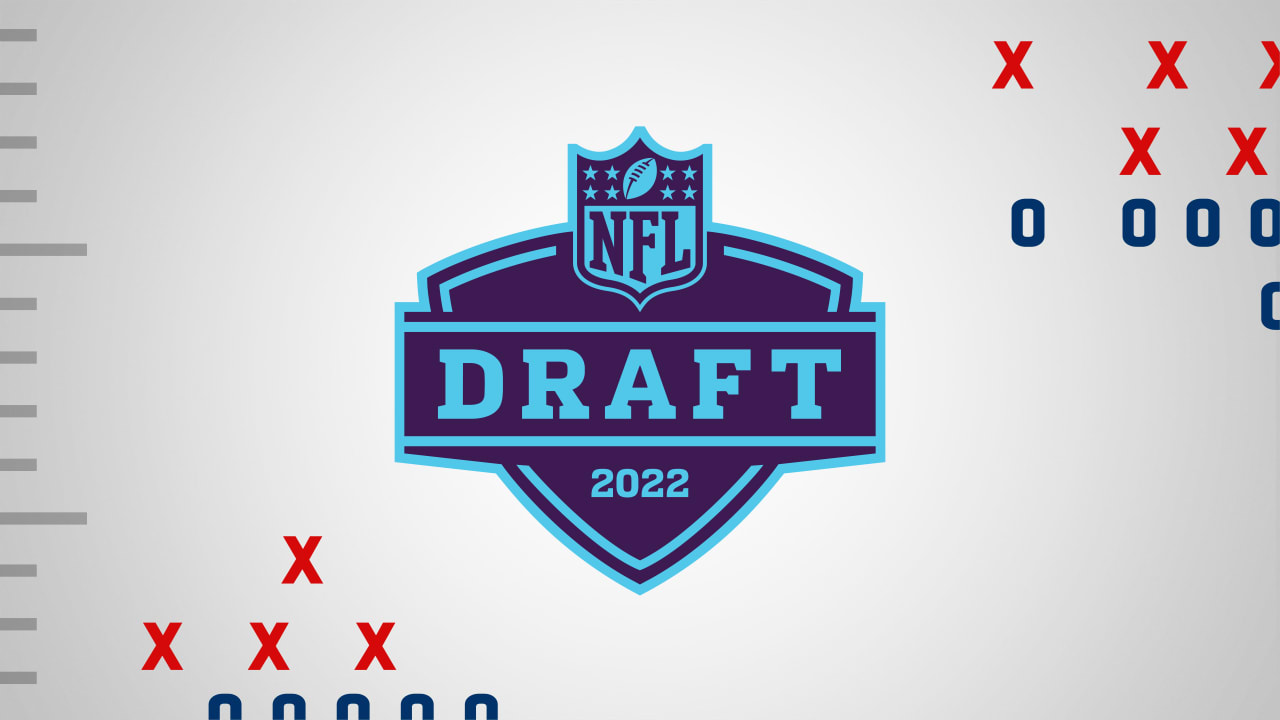 Welcome to the live blog for this year. I'll be posting my reaction to every pick on here, including longer-form analysis of the Seahawks picks.
Don't forget — I'll be doing an instant reaction live stream immediately after the third round concludes.
NO tipping picks in the comments section
#33 Tampa Bay — Logan Hall (DT, Houston)
My source said Hall had a great chance to sneak into the late first and he goes as the top pick on day two. Hall is incredibly agile and quick. He's powerful. Yet he needs a better pass-rush plan and he's too upright. At the moment he's an out of control fireball.
#34 Green Bay (v/MIN) — Christian Watson (WR, North Dakota State)
The Packers give up two second rounders (#53 & #59) to move up. It's a bit of a desperation move due to the run on receivers yesterday. However, I really like Watson. He's incredibly quick and can be used in a variety of ways (vertical, sweeps, shorter routes with quick separation). Good player.
#35 Tennessee — Roger McCreary (CB, Auburn)
A tenacious, competitive cornerback. He's diminutive and his lack of length could be an issue. However, his recovery speed and ability to mirror then just stick out an arm at the crucial moment to break up a pass is impressive.
#36 New York Jets (v/NYG) — Breece Hall (RB, Iowa State)
The Jets jump ahead of Houston, giving up a fifth rounder to move up two spots. New York is building a heck of a class. Hall is a plug and play, impact player for the offense — adding to Garrett Wilson. This is a really smart draft from the Jets.
#37 Houston — Jalen Pitre (S, Baylor)
A lot of people like Pitre but I had a hard job assessing him. I think this is a bit of a reach though for a nickel safety type. He made plays in college but I can't tell whether it translates to the next level.
#38 Atlanta (v/NYG) — Arnold Ebiketie (DE, Penn State)
The Falcons trade up from #43 moving ahead of the Colts, Seahawks and Bears. Ebiketie was fun to watch and he's explosive. However, it did raise a bit of an alarm when he didn't run at the combine and then delivered a 1.69 10-yard split at his pro-day. Burst matters. Atlanta badly needed a pass rusher.
#39 Chicago — Kyler Gordon (CB, Washington)
Extremely explosive, incredibly agile. Gordon has a ton of talent. The forty he ran at the combine was a big surprise and probably cost him a place in round one. Nevertheless, this is good value for the Bears who didn't have a first rounder.
#40 Seattle — Boye Mafe (DE, Minnesota)
Mafe is tremendous value here. His Senior Bowl performance was outstanding. He made it look effortless. Cast your mind back to that time. We were talking about him being a round one option if they had their #10 pick still. He has heavy hands, he's lightning quick off the edge. He ran a 1.56 10-yard split. He just needs to find a level of consistency. He has superb potential and they needed a pass rusher. I had him going #31 overall to the Chiefs in my mock.
#41 Seattle — Kenneth Walker (RB, Michigan State)
Another superb value pick. Again, think back to the college football season and how often we talked about Walker. He carried Michigan State on his back. Then think back to the combine. He just looked like an absolute dude. He was rocked up. Ran amazingly. Explosive. This is the range in the draft where some of the best backs in the league have been taken. I really like this value.
Bonus thought on the quarterbacks
Been saying for a long time — this isn't a quarterback class to chase. While many have clamoured for this group in the media and among Seattle's fan base, look at what the league is saying. Look at what Scot McCloughan told us. Look at the breakdowns we've done on here. It's a draft full of third rounders.
#42 Minnesota (v/IND) — Andrew Booth (CB, Clemson)
Fantastic value here. My now overly cited to the point of nausea league source said he was CB3 in this class. The injury hurt him a bit. He has a chance to be really good though. He plays the ball superbly, he can tackle, he's incredibly smooth with his footwork but he can mix it up too.
#43 New York Giants — Wan'Dale Robinson (WR, Kentucky)
I loved Robinson. He was so good for Will Levis — a reliable threat. He is fearless. He reminded me a lot of Golden Tate. You can rely on him to get the job done — just get the ball into his hands.
#44 Houston — John Metchie (WR, Alabama)
When I reviewed the tape recently all I could think of was — he's not as fast as I thought. Even so, he always produced for Alabama and the Texans needed a target for Davis Mills.
#45 Baltimore — David Ojabo (DE, Michigan)
This was about the range for him post-injury. It's a great pick for player and team. Well done to the man from Scotland. The Ravens are just good at drafting.
#46 Detroit — Josh Paschal (DE, Kentucky)
This is such a Lions pick. Paschal is a tone-setter and a passionate, forceful defender. He's not much of an edge threat but he's a thunderous force against the run. Really explosive, really agile. The type who helps set a culture.
#47 Washington — Phidarian Mathis (DT, Alabama)
I like Mathis. Long arms. Did a fantastic job rushing the passer despite a middling physical profile. He stood out in numerous games. I'm not sure replacing Tim Settle this early was a huge need but you know what you're going to get with Mathis.
#48 Chicago — Jaquan Brisker (S, Penn State)
Their new defensive minded Head Coach adds two defensive backs. Brisker has his fans in scouting circles but I was never truly enamoured with him. The Bears start a new era focusing on their secondary — which is a bit odd given the need to build around Justin Fields.
#49 New Orleans — Alontae Taylor (CB, Tennessee)
I like him but this feels pretty high. Good length, great athleticism. He has a lot of potential and he could play corner or safety.
#50 New England (v/KC) — Tyquan Thornton (WR, Baylor)
The Patriots move up from 54 and give the Chiefs a fifth round pick. Thornton ran an incredible forty at the combine and they've gone with the speed because I had him down in round four. He's very thin, very slight. Can he handle the physicality at the next level?
#51 Philadelphia — Cam Jurgens (C, Nebraska)
Outstanding pick. Love what the Eagles have done here — adding Jordan Davis, A.J. Brown and Jurgens. He will be the heir apparent to Jason Kelce and he'll help set the tone up front. No wonder they were celebrating in the Philly draft room.
#52 Pittsburgh — George Pickens (WR, Georgia)
The Steelers have done a good job drafting receivers over the years but I never quite could get excited about Pickens. He's had injuries. There was some character chatter. They need weapons for Kenny Pickett though.
#53 Indianapolis — Alec Pierce (WR, Cincinnati)
Despite the 4.3 testing speed he had a lot of contested catches which made you wonder if the speed translates. That said, there were also posts downfield where he blazed by a defender and Desmond Ridder under-threw the pass to make life harder than it needed to be. He has a shot to be good. I like him more than Pickens.
#54 Kansas City — Skyy Moore (WR, Western Michigan)
He goes in the same range as former team mate Dee Eskridge. He's very competitive and a warrior. He's not as quick as Eskridge. He goes up and gets the football. He'll enjoy playing with Pat Mahomes. This fills a need and they didn't panic like green Bay.
#55 Arizona — Trey McBride (TE, Colorado State)
I like him. He loves to block, he tested well at pro-day. He's a complete TE.
#56 Dallas — Sam Williams (DE, Ole Miss)
Provided the character concerns check out, this is a fantastic pick. He ran a 1.52 10-yard split and he can get after it off the edge. It's a classic Cowboys draft pick and they like taking a shot on these guys. I would've had him in Seattle (character permitting).
#57 Tampa Bay (v/BUF) — Luke Goedeke (G, Central Michigan)
The Buccs trade up with the Bills. Goedeke will kick inside to guard. He was well liked at Central Michigan, with a lot of people rating him against the far more raw and inexperienced Bernhard Raimann.
#58 Atlanta — Troy Andersen (LB, Montana State)
One of the most fun players to watch on tape. His testing profile is elite and the sky's the limit for him. He can be superb with the right coaching and guidance. This could launch a bit of a run at the position.
#59 Minnesota — Ed Ingram (G, LSU)
I had him in round four. He jumped an awful 20.5 inch vertical at the combine. There are some good, athletic snaps on tape but this feels like a reach.
#60 Cincinnati (v/BUF) — Cam Taylor-Britt (CB, Nebraska)
The Bengals have traded up from #63, leapfrogging the 49ers. I'm a big fan of CTB. He's a big hitter who loves to tackle. He has the speed to cover and be a potential playmaker. A good pick at cornerback for the Bengals and if they kept him away from the Niners, all the better.
#61 San Francisco — Drake Jackson (DE, USC)
People were talking him up as a first rounder this week. He has amazing flashes on tape at times but my word you want to see more. He's been up and down trying to find an ideal weight. He's a chunky edge. I get a Rasheem Green vibe from him that he has all the potential but can he put it together?
#62 Kansas City — Bryan Cook (S, Cincinnati)
I love Cook — a solid, mature leader and a player who loves to mix it up as a tackler. He can cover. He's just really solid. He can do some of what Tyrann Mathieu did for them. He's that kind of player. I had him squarely in round two.
#63 Buffalo — James Cook (RB, Georgia)
I didn't see him going this early. Dalvin's brother goes in the second round. That's interesting. Will be keen to see how they utilise him.
#64 Denver — Nik Bonitto (DE, Oklahoma)
I mocked this a couple of times, it felt like a fit for what they do and they need to replace Von Miller. This is good value for the Broncos to be fair, given their lack of picks this year.
#65 Jacksonville — Luke Fortner (C, Kentucky)
I wasn't blown away by his tape. I liked his willingness to get to the second level and he's a solid player but I didn't get excited watching him (yes, it's possible to get excited watching a center). I had him down for day three.
#66 Minnesota — Brian Asamoah (LB, Oklahoma)
His tape is great. He flies to the ball-carrier. He would've been a second rounder but for a middling set of testing results.
#67 New York Giants — Joshua Ezeudu (G, North Carolina)
Wasn't crazy about him on tape. Not explosive or that athletic. They needed a guard and he'll come in and give it a go. I prefer Logan Bruss. Another player I had listed for day three.
#68 Cleveland — MJ Emerson (CB, Mississippi State)
Love this pick. Classic Seahawks-style corner. Stood out at the combine as someone who screamed Seattle. On tape he hits hard and loves a tackle. He needs better ball skills to create turnovers but there's so much to like. I gave him a R2 grade.
#69 Tennessee — Nicholas Petit-Frere (T, Ohio State)
On tape he looked athletic and smooth. He just lacked an edge. Yet at the combine he tested poorly and it took the edge off his stock.
#70 Jacksonville — Chad Muma (LB, Wyoming)
Muma's tape is really good. He flies around the field and was a quick striker once he'd ID's the ball-carrier. They take another linebacker after selecting Devin Lloyd earlier.
#71 Chicago — Velus Jones Jr (WR, Tennessee)
He is a special player when it comes to special teams. He can be a big time return-man, he can block for others too. His character is excellent and he will lift those around him. He's really quick so he'll have a role on offense too.
#72 Seattle — Abraham Lucas (T, Washington State)
Punching the air over here. What a pick. Lucas was by far the best performer during on-field drills at the combine. He was great at the Senior Bowl. He's a tremendous run-blocker. I had him graded in round one, they get him in round three. I love this pick.
#73 Indianapolis — Jelani Woods (TE, Virginia)
He was so interesting on tape and his testing backed it up. Yes he's a bit tall and stiff but there's some magic in there.
#74 Atlanta — Desmond Ridder (QB, Cincinnati)
This is fair enough range for Ridder. The first round talk was total and utter nonsense. This is his true placing in this class — mid-rounds.
#75 Houston (v/Denver) — Christian Harris (LB, Alabama)
He had great testing but his tape just left you wanting more.
#76 Baltimore — Travis Jones (DT, Connecticut)
Of course the Ravens selected this guy. Because they continue to make smart moves. They are having an outstanding draft.
#77 Indianapolis — Bernhard Raimann (T/G, Central Michigan)
They really focus on explosive traits in Indy so it's no surprise they've taken Raimann. His technique needs a total ground-zero build though.
#78 Cleveland — Alex Wright (DE, UAB)
His testing was so bad I didn't give him a draftable grade.
#79 LA Chargers — JT Woods (S, Baylor)
I'm very surprised he's gone before Nick Cross. I had him in the fourth round. He's a solid player with a good set of physical traits.
#80 Denver — Greg Dulcich (TE, UCLA)
Given the Wilson trade, the Broncos have done a tremendous job finding value with their two picks. Dulcich has major potential and will immediately fill the void left by Noah Fant.
#81 New York Giants — Cordale Flott (CB, LSU)
I didn't give Flott a draftable grade. He's just so slight and how will we handle the physical NFL?
#82 Atlanta — DeAngelo Malone (DE, Western Kentucky)
He had a great Senior Bowl and tested well after adding weight. As a developmental pass rusher he is a good pick in this range.
#83 Philadelphia — Nakobe Dean (LB, Georgia)
I had a big disagreement in the comments recently for suggesting Dean could last to round three. The injuries and lack of size or testing were an issue. It's as simple as that. The Eagles doing it right by drafting two Georgia defenders.
#84 Pittsburgh — DeMarvin Leal (DT, Texas A&M)
As I've kept saying — the idea of DeMarvin Leal is better than the reality. This is a good spot for him though and he provides some value at this stage.
#85 New England — Marcus Jones (CB, Houston)
He's really small but he still finds a way to make an impression. He's one of the best special teamers in the draft.
#86 Tennessee (v/LVR) — Malik Willis (QB, Liberty)
The Titans move up four spots in a deal with the Raiders. Willis comes off the board, in fairness, in the range he deserved to go in. The media should feel bad about what they've done to him — promoting him way beyond his level, mocking him #2 overall and stuff like that. That was utter nonsense and I bet the last two days have been an emotional rollercoaster for him because people talked utter bollocks about his draft stock for months.
#87 Arizona — Cam Thomas (DE, San Diego State)
On tape he flashed and looked good. But his lack of length, injuries ruling him out of the Senior Bowl and average testing took away some of the gloss.
#88 Dallas — Jalen Tolbert (WR, South Alabama)
This is really good value for Tolbert. Dallas has done a good job adding receivers over the years. He's really smooth and made the best catch in college football last season.
#89 Buffalo — Terrel Bernard (LB, Baylor)
He's well regarded for his character reportedly but I thought it was hard to imagine him in much more than a special teams role.
#90 Las Vegas — Dylan Parham (C, Memphis)
Good player, strong value in this range. The type of pick you can imagine the New England mafia making for their O-line. He impressed at the Senior Bowl.
#91 Tampa Bay — Rachaad White (RB, Arizona State)
I liked watching him and he can fill the Ronald Jones role for them. His frame isn't what you'd typically expect for a running back. He's quite long and lean. However, he has a bit of an X-factor about him and he can break off big plays.
#92 Green Bay — Sean Rhyan (G, UCLA)
He played tackle in college but has a guard frame. Short arms are an issue but the Packers have done a good job developing their O-liners.
#93 San Francisco — Tyrion Davis-Price (RB, LSU)
I really like TDP. Terrific, underrated player. The Niners keep running through RB's and to be honest, a lot of them haven't worked (surprisingly). This guy could be really good. Quick feet for his size, he dances away from tackles yet has the strength to also drive through contact and finish.
#94 Carolina (v/NE) — Matt Corral (QB, Ole Miss)
The Panthers have dealt their 2023 third rounder to get back into the draft. For me he was the best quarterback in the class. In the late third round, you can definitely justify taking him. The Panthers keep paying forward though to try and find a QB. They're desperate. And given the price (this pick and the 2023 R3) presumably they're out of the Baker Mayfield sweepstakes.
#95 Cincinnati — Zach Carter (DE, Florida)
I liked his tape and his Senior Bowl but his testing performance was so bad that I gave him a day three grade. He's an inside/out rusher.
#96 Indianapolis (v/DEN) — Nick Cross (S, Maryland)
Another team giving up a 2023 third rounder to move back into the end of day two. It was a good decision. I really like Cross — he is such a tough, fast, versatile defender.
#97 Detroit — Kerby Joseph (S, Illinois)
Another classic Lions pick. They keep adding their types of guy — culture builders. Joseph plays with fire. He's a magnet to the ball. I gave him a second round grade and had he tested, he might've gone in that range.
#98 Washington — Brian Robinson Jr (RB, Alabama)
He's a tough runner who shot through contact and finished runs. He's high-cut which is always a concern but he had a tremendous 2021 season.
#99 Cleveland — David Bell (WR, Purdue)
On tape I had him down as a second rounder. He looked tremendous. But his testing was so hideous, running in the 4.7's at his size, that I moved him to round five.
#100 Arizona — Myjai Sanders (DE, Cincinnati)
The whole weight thing at the combine was weird and a bit off-putting. He doesn't have the kind of frame you'd typically associate with a NFL rusher so he'll need to be an outlier.
#101 New York Jets — Jeremy Ruckert (TE, Ohio State)
Without the injuries, he would've gone a lot earlier than this. There was talk early in the process that the Jets liked Ruckert. It's another good pick by New York.
#102 Miami — Channing Tindall (LB, Georgia)
I wish the Seahawks would've found a way to move up from #109 to get Tindall. He's a terrific, explosive player who absolutely flies to the ball. This is a tremendous pick for the Dolphins.
#103 Kansas City — Leo Chenal (LB, Wisconsin)
This is a bit of a disappointing end to the day, watching two quality linebackers come off the board. Not sure how easy it would've been to move up from #109 but it's a shame they couldn't find a way to add one of Tindall or Chenal.
#104 LA Rams — Logan Bruss (G, Wisconsin)
Sheesh, it's hard seeing these guys come off the board. The last four picks are really good players. I'm a big fan of Bruss. The Rams love kicking tackles inside to play guard and he's a great fit for them. He's explosive with a great short shuttle.
#105 San Francisco — Danny Gray (WR, SMU)
He's super fast and Kyle Shanahan will find plenty of creative ways to use him.