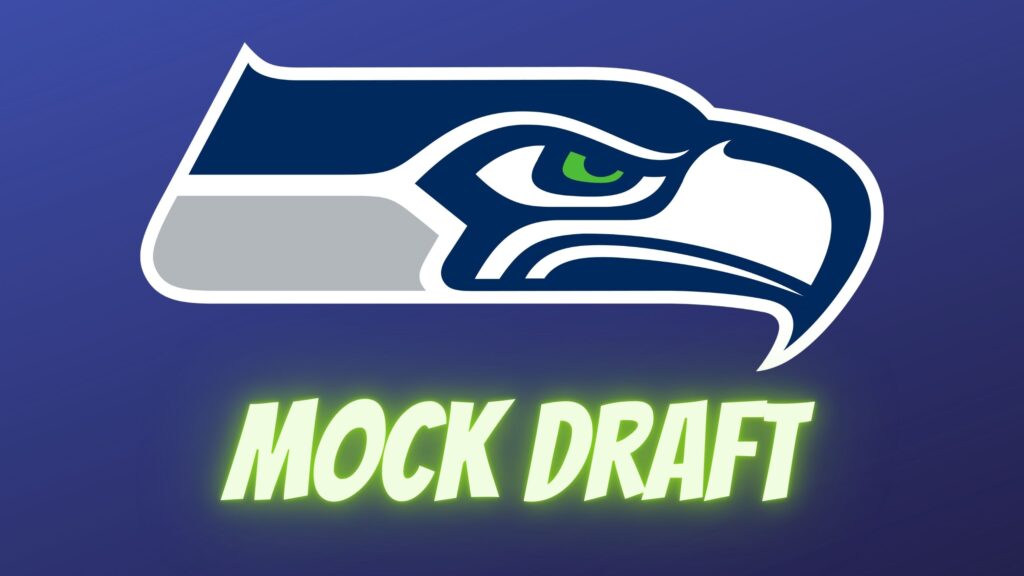 It's starting to feel like the first three picks will all be quarterbacks.
In an article by the Athletic's Jeff Howe, the mood music in the NFL is being played:
Speaking with team executives — who were granted anonymity to speak freely — throughout the week, the consensus remains that Alabama's Bryce Young, Ohio State's C.J. Stroud and Kentucky's Will Levis are in the top tier with extremely high-end talent. Florida's Anthony Richardson is also viewed as a first-round candidate.
We've had drafts before where two or three quarterbacks emerge as the 'got to have' group. In those instances, teams have been very aggressive trading up to make sure they don't miss out. In 2023, it feels we'll see that again.
Panthers GM Scott Fitterer is already talking publicly about trading up. Impatient owner David Tepper has been after a quarterback since buying the team five years ago. It feels inevitable that Carolina will do what it takes to get into the top three.
The Colts are in a similar position. After years of renting ageing veterans, they now need to invest in a young player for the long term.
Houston at #2 are also expected to draft a quarterback (but they could be a wildcard to go defense, we'll see). Thus, it feels like Chicago's #1 pick and Arizona's #3 pick will be the prime trade spots.
In this mock I wanted to represent that thought and see what it means for the Seahawks. I also want to reflect on what happened at the Senior Bowl.
I think Seattle's best plan would be to avoid spending millions on Geno Smith, invest in other areas of the team and draft a quarterback to build around for the future. I see no reason why any of the top four quarterbacks, for example, couldn't do what Jalen Hurts has done in Philadelphia.
That said — if there's a rush on the position, their options will be limited. Spending to retain Smith might be indicative of the situation they find themselves in. If they don't view the fourth best quarterback as a good option at #5, they might feel like they're left with little choice. That doesn't mean they should be signing Smith to a ridiculous contract like some outlets are suggesting. But it might motivate them to find common ground.
Onto the mock…
The trades explained
I have the Colts trading up to #1 in a deal with the Bears. As part of the arrangement, Chicago receives Indianapolis' first and third round picks in 2024, a third rounder in 2023 and DeForest Buckner. The Bears ensure they get one of the top-two defenders by sticking in the top-four.
Carolina moves up from #9 to #3, giving the Cardinals one of their second round picks (#61) and their 2024 first round pick. It's cheaper than the Trey Lance trade because Arizona can stay in the top ten and get a second rounder this year.
First round
#1 Indianapolis (v/CHI) — C.J. Stroud (QB, Ohio State)
I think Stroud will emerge as the most coveted quarterback in the class. His touch passes, to all levels of the field, are the best I've season from a quarterback since starting the blog in 2008. He is physically impressive and has excellent character. The one concern was his ability to play outside of Ohio State's scheme which held his hand for two years. Against Georgia, college football's elite team, he put all concerns to bed with a creative, improvising, brilliant performance.
#2 Houston — Bryce Young (QB, Alabama)
I spoke to someone 'in the league' before the 2022 draft and he told me 'the league' was buzzing about Stroud and Young. The concerns about Young's size are legit and don't be surprised if he lasts a bit longer than some think. However, he has a winners mentality which will likely appeal to new Head Coach DeMeco Ryans and let's not forget Ryans has just been coaching in San Francisco, where they've enjoyed success with non-prototypes like Jimmy Garoppolo and Brock Purdy.
#3 Carolina (v/ARI) — Will Levis (QB, Kentucky)
The Levis negativity has been preposterous at times. Kentucky were a shambles in 2022. When they had a semblance of an offensive line and a second round pick at receiver in 2021, plus a switched-on Sean McVay disciple at coordinator, Levis was outstanding. It wouldn't be a surprise to me if the Seahawks had legit interest in Levis, due to his familiarity with their scheme. I think the Panthers will see an ideal fit and a player who can start quickly for a competitive roster that already has a defense and an O-line in place. They're ready to win a poor NFC South.
#4 Chicago (v/IND) — Will Anderson (EDGE, Alabama)
If the Bears land DeForest Buckner by trading down from #1 to #4, their next aim should be to land a dynamic edge rusher. Anderson would provide a genuine threat.
#5 Seattle — Jalen Carter (DT, Georgia)
Many people consider Carter to be the best player in the draft. So why could he fall to #5? It's not just Todd McShay referring to character concerns. Lance Zierlein in his write-up for Carter notes, "Scouts say maturity has been an issue for him at times." Then there's our own homework on this blog, discovering that Carter spoke last April about how improving his conditioning was a priority in 2022, only to see him look as tired as any player I've ever seen in college football half-way through the crucial Ohio State playoff game while also labouring during the first drive of the LSU game in the SEC Championship. The concerns are legit. However, the Seahawks have needed a player like this for a long time. They might be prepared to roll the dice, simply because he's that talented. Don't be surprised though if during this process, there's increased chatter about how teams view Carter.
#6 Detroit (v/LA) — Bijan Robinson (RB, Texas)
Robinson will be the top rated player on many draft boards. He is exceptional — one of the best players to enter the league in recent years. The Lions snap him up and feel great about it. He is a complete playmaker and can mix Christian McCaffrey's versatility with Saquon Barkley's explosive qualities. He changes direction better than both players and accelerates in a way I don't recall seeing before. A formidable talent.
#7 Las Vegas — Tyree Wilson (DE, Texas Tech)
I think the Raiders will solve their quarterback situation by trading for Aaron Rodgers. I don't know what that deal would look like, given he's 40-years-old this year and the Packers have a nightmare cap situation. He's also coming off a middling season. Thus, it might not be that expensive to get him — with both player and team in Green Bay seemingly ready to part ways. This would free up Vegas to look elsewhere at #7. We all know Wilson has great length and size. He is unique in that regard. His testing will be key though because he won't go seventh overall purely due to long arms and a great body. If he can show quickness, agility and explosive traits, look out.
#8 Atlanta — Anthony Richardson (QB, Florida)
I think there's every chance Richardson goes earlier than this. Not enough people are focusing on his superstar potential. Instead they're clinging to negatives for a player with one season of starting experience. When you look at him as someone with unlimited upside and the potential to be one of the faces of the NFL — it's not hard to imagine him going in the top-five. Yes he has plenty to work on but so do most players entering the league. He could be a dynamo in Atlanta with the offense they're building.
#9 Arizona (v/CAR) — Christian Gonzalez (CB, Oregon)
After moving down from #3, the Cardinals invest in a cornerback who is fiery and competitive, has decent size and is going to be among the best testers at the combine. He has playmaking quality and could go very early.
#10 Philadelphia (v/NO) — Brian Branch (S, Alabama)
A Rolls Royce of a defender who is so versatile and can do a bit of everything. He is going to rise and rise throughout this process. Both of Philly's starters at his position are hitting free agency.
#11 Tennessee — Michael Mayer (TE, Notre Dame)
This would be a perfect pick for the Titans. Mayer is one of the best prospects in the draft and will be a very good player early in his career.
#12 Houston (v/CLE) — Luke Musgrave (TE, Oregon State)
When you watch Musgrave on the field, you see what a special athlete looks like at the tight end position. He's so fluid and almost glides at his size. He's also a good blocker and will be coveted by many teams. He could be Houston's answer to George Kittle.
#13 NY Jets — Drew Sanders (LB, Arkansas)
Sanders is highly athletic, flies around the field, hits with violence and when you line him up off the edge, he can produce sacks (9.5 in 2022). There's every chance he works into the top-15 range.
#14 New England — Myles Murphy (DE, Clemson)
Murphy is an overrated player, promoted beyond his means due to his outstanding athleticism and expected combine performance. However, someone is going to take a chance on him in this range because the positional value and the reward for the light switching on is too great.
#15 Green Bay — Keion White (DE, Georgia Tech)
The Packers are heading into a new era and it could be one that comes with a new identity. Loading up their front seven and continuing to add as many pass rush weapons as possible could be a post-Aaron Rodgers plan.
#16 Washington — Joey Porter Jr (CB, Penn State)
The Commanders need a corner and Porter Jr has the size, the physical tools, the competitive nature and a very balanced, well-spoken manner (he's not like his dad as a player!) and teams will likely be very high on him.
#17 Pittsburgh — Devon Witherspoon (CB, Illinois)
The Steelers need to get a lot done on defense and the highly competitive Witherspoon would be a good fit in Pittsburgh.
#18 Detroit — Calijah Kancey (DT, Pittsburgh)
The Lions continue to add talent. If they are able to put Bijan Robinson and Calijah Kancey onto a blossoming roster — watch out.
#19 Tampa Bay — Darnell Wright (T, Tennessee)
Tackle isn't an immediate need for the Buccs but due to their major cap issues, they might look to move Donovan Smith to save money and shift Tristan Wirfs to the blind-side. That would open up a spot at right tackle for Wright. Even if they keep Smith — they could slot Wright in at right guard and be a team that tries to stay competitive post-Tom Brady by winning in the trenches.
#20 Seattle — Dawand Jones (T, Ohio State)
John Schneider was recently interviewed by 710 Seattle Sports and he said, in relation to the 2022 draft, that they focused more on talent than need. It's no coincidence that they had their best draft in years. So why do I have them drafting a right tackle, one year after hitting a home-run with Abraham Lucas? There are, actually, some valid reasons why this could happen. Firstly, Jones is a special talent. There simply aren't many humans who are 6-8, 375lbs, have nearly 37-inch arms and carry minimal bad weight. If we're talking best player available, he might be it here. Secondly, the Seahawks have been known to move their linemen around — rightly or wrongly. Damien Lewis excelled as a rookie at right guard, before being bumped over to the left to accommodate Gabe Jackson. It wouldn't go against the grain for the Seahawks to shift Lucas from right tackle to right guard, where many NFL evaluators projected him a year ago. Finally, there's the scheme to consider. The Seahawks have transplanted the Rams zone-blocking system. The Rams under McVay typically have lighter converted tackles starting at guard. They also like size at tackle. When they won the Super Bowl they had college tackles Austin Corbett (6-4, 306lbs) and David Edwards (6-6, 308lbs) at guard and Rob Havenstein (6-8, 330lbs) at right tackle. So it's perhaps not a total stretch that Lucas could move to right guard with Jones taking over at tackle. It's not necessarily what I would do but I don't think it's something to completely write-off as a possibility.
#21 Miami — forfeited
The Dolphins really needed this pick to kick on.
#22 LA Chargers — Quentin Johnston (WR, TCU)
Johnston is going to shine at the combine and when that happens, he will have a floor in round one and this might be it.
#23 Baltimore — Will McDonald (EDGE, Iowa State)
He performed well at the Senior Bowl and reminded everyone why he was so highly rated going into the 2022 season. He has everything to be an excellent edge rusher but needs to find a way to become consistent and make the most of his incredible athleticism and length.
#24 Minnesota — Cam Smith (CB, South Carolina)
The Vikings need a cornerback and I think teams are going to be attracted to Smith's playing style and size.
#25 Jacksonville — Jalin Hyatt (WR, Tennessee)
He has a sixth gear that allows him to create late separation and it can be deadly on downfield shots.
#26 NY Giants — Zay Flowers (WR, Boston College)
Flowers is an incredibly talented player who could go earlier than this. His ability to change direction and accelerate is the best I've seen since starting the blog in 2008.
#27 Dallas — Peter Skoronski (G, Northwestern)
Skoronski is difficult to assess. He has to kick inside due to a lack of length and he can be out-leveraged due to his short arms. Is he powerful enough? There are things to like though — he's a natural lineman with reasonable technique and he has NFL bloodlines.
#28 Buffalo — Jahmyr Gibbs (RB, Alabama)
Gibbs warrants consideration here as a major X-factor talent. He's a tremendous receiver and could be reliably used in the passing game and during two-minute drills. At times he carried Alabama last season and was a threat to score every time he touched the ball. If he doesn't run in the 4.2's or 4.3's it'll be a surprise.
#29 Cincinnati — Dalton Kincaid (TE, Utah)
He had a tremendous 2022 season and he could be an absolute force in a Cincy offense that has so many ways to beat you already.
#30 New Orleans (v/DEN, SF) — Keeanu Benton (DT, Wisconsin)
After an excellent Senior Bowl, he's trending upwards. The Saints badly need some interior defensive line help. Benton can contribute as a run defender and a pass rusher.
#31 Kansas City — Mazi Smith (DT, Michigan)
The Chiefs love big-time athletes and often draft combine stars. Smith is going to be one of the standouts in Indianapolis and could go earlier than this.
#32 Philadelphia — Lukas Van Ness (DE, Iowa)
He has plenty of flashes on tape but the fact is he wasn't a starter at Iowa.
Round two
#33 Pittsburgh (v/CHI) — Jordan Addison (WR, USC)
In an attempt to make life easier for Kenny Pickett, why not add a receiver he helped to win the Biletnikoff in 2021?
#34 Houston — Broderick Jones (G, Georgia)
He keeps dipping his head into blocks and there are concerns about his size that could see him kick inside to guard.
#35 Arizona — Tuli Tuipulotu (DE, USC)
The Cardinals continue to build up their defensive front with a player who may be unorthodox but finished the season with 13.5 sacks.
#36 Indianapolis — Bryan Bresee (DT, Clemson)
After moving on from DeForest Buckner, the Colts bring in a replacement with a lot of athletic upside. Bresee falls, however, because he's simply missed too many games through injury and illness, he is incredibly inconsistent and his arm length is a question mark.
#37 LA Rams — Emmanuel Forbes (CB, Mississippi State)
A long lean cornerback who has a knack for breaking on the ball to make interceptions (six in 2022 including three pick-sixes).
#38 Seattle (v/DEN) — Adetomiwa Adebawore (DE, Northwestern)
The Seahawks have a history of tapping into talent from the Senior Bowl and nobody impressed more than 'Ade Ade' this year. He was dominant at times in the 1v1 sessions — showing an ability to drive blockers back into the pocket, disengage and explode to the quarterback. He regularly had team-mates howling with delight at his reps. He lasts this long purely due to his tweener nature. At 6-1 and 284lbs he doesn't have a natural home off the edge or inside. He's going to have to be a rotational impact player. However, that's justifiable for a team like the Seahawks who badly lack any kind of consistent disruption. His 34-inch arms at his height mean he wins so many leverage battles and with nearly 11-inch hands — he clamps onto opponents and finishes. He is expected to run a 4.05 short shuttle and a 6.9 three-cone, plus jump a 37.5 inch vertical. I almost feel like I'm talking myself out of putting him here and slotting him into round one. The size could hold him back — for Seattle though, this is another potential impact player for their defensive front.
#39 Las Vegas — D.J. Turner (CB, Michigan)
This is the type of corner Josh McDaniels drafted for Denver. Turner will impress at the combine.
#40 Carolina — Tucker Kraft (TE, South Dakota State)
Kraft is a highly underrated player who deserves top-40 consideration. He's not far behind the top-three TE's.
#41 New Orleans — B.J. Ojulari (EDGE, LSU)
As they reload their defense — adding a dynamic edge would be a wise move. Ojulari combines length, talent and leadership to make for an intriguing player.
#42 Tennessee — John Michael Schmitz (C, Minnesota)
I'm still not fully sold on Schmitz. He has the size for Seattle's blocking scheme but I'm always left wanting a bit more from him. Good but arguably not much potential to be great.
#43 Cleveland — K.J. Henry (EDGE, Clemson)
Of all Clemson's D-liners, he was the most disruptive in 2022.
#44 NY Jets — JL Skinner (S, Boise State)
Robert Salah brings in a player who somewhat resembles Kam Chancellor.
#45 Atlanta — Zach Harrison (DE, Ohio State)
Harrison will go to the combine, put on a show and some teams will throw out the lack of production and inconsistent play and believe they can make him a starter.
#46 Green Bay — Christopher Smith (S, Georgia)
He had such a good season for the Bulldogs — flying around as a free safety, running up to the line and hitting with a powerful punch. I think someone will fall in love with him.
#47 New England — Nolan Smith (LB, Georgia)
This is the type of tweener-linebacker-rusher Bill Belichick keeps drafting. His character will appeal to New England too.
#48 Washington — Trenton Simpson (LB, Clemson)
Simpson did not have a good 2022 season and will rely on good testing numbers to stick in round two.
#49 Detroit — Kelee Ringo (CB, Georgia)
Ringo is a great athlete with amazing size but he gets beat far too often — on both deep routes and shorter inside slants.
#50 Pittsburgh — Paris Johnson Jr (T, Ohio State)
I've always felt underwhelmed watching him.
#51 Tampa Bay — Steve Avila (G, TCU)
I thought he had a fantastic season and did enough in Mobile to go in round two.
#52 Jacksonville — Zacch Pickens (DT, South Carolina)
An athletic, strong player who is flying under the radar.
#53 Miami — Jaelyn Duncan (T, Maryland)
He did well at the Senior Bowl at tackle but his future might be at guard. He's expected to perform well at the combine.
#54 Seattle — Josh Downs (WR, North Carolina)
The Seahawks need to find a proper WR3. They've been looking for a long time but have consistently fallen short. If Downs lasts this far, they should run to the podium. He is a Tyler Lockett clone. He is so dynamic to create separation on shorter routes, he can drive downfield and provide X-factor plays, he can shake away from tight coverage in the red zone and he makes improbable catches including high-pointing the ball beyond taller defenders. Downs has NFL bloodlines — his father played in the league and his Uncle is Dre Bly. His personality is mature and focused, also similar to Lockett. He would be the perfect WR3 and fit wonderfully in Seattle.
#55 NY Giants — Kenny McIntosh (RB, Georgia)
Kirby Smart called McIntosh a bad MF so that's good enough for me.
#56 Chicago (v/BAL) — Luke Wypler (C, Ohio State)
I've always thought he was just steady but the Georgia game suggested he might be 'steady' even against top opponents and that has some appeal.
#57 LA Chargers — Byron Young (DE, Alabama)
He consistently pushed the pocket in Mobile having done the same all season at Alabama. He is big, disruptive and tailor-made for the league.
#58 Dallas — Tyjae Spears (RB, Tulane)
A 'wow' player who could lead Dallas' running back for the next few years. He's quick with an explosive lower-body and he can be a useful tool in the passing game. Love him.
#59 Cincinnati — O'Cyrus Torrence (G, Florida)
The Bengals tend to draft offensive lineman I think are overrated.
#60 Detroit (v/MIN) — Tank Dell (WR, Houston)
A late run on receivers starts with a player who did well to show crisp route-running and suddenness in Mobile.
#61 Arizona (v/CAR, SF) — Jonathan Mingo (WR, Ole Miss)
An underrated player who can help fill the void left when D'Andre Hopkins is dealt.
#62 Buffalo — Jaxson Smith-Njigba (WR, Ohio State)
Someone will eventually take him because he does have talent but his lack of speed and size limits his value, plus he missed virtually the whole of 2022 through injury.
#63 Kansas City — Cedric Tillman (WR, Tennessee)
A big, downfield threat for Patrick Mahomes.
#64 Philadelphia — Zach Charbonnet (RB, UCLA)
He's explosive, well-sized, can run through contact and he can catch the ball.
Seahawks picks
#5 Jalen Carter (DT)
#20 Dawand Jones (T)
#38 Adetomiwa Adebawore (DE/DT)
#53 Josh Downs (WR)
Final thoughts
This isn't necessarily the plan I would go for but it feels like the mock 'fits' what they might be planning to do. There's no big reach here. They're taking good characters aside from a gamble on Jalen Carter. They're taking two players who excelled at the Senior Bowl. They add disruptive talent to the defensive front. They get a proper WR3 and eventual possible successor to Lockett. They fill a need at right guard.
There is good depth at defensive end to take one on day three to add to your pool of players there. There will be options later on at center and I wonder if they'll consider signing someone like Garrett Bradbury in free agency. He has the ideal frame for the scheme. At linebacker, I think if you can't get to Drew Sanders you're better off waiting until later. That could be an area where they add a veteran player too.
The area not addressed is quarterback and the fact is if you don't go early at the position, your options are extremely limited.
That said — I would keep an eye on Hendon Hooker. I think he's a very scheme-dependant player who had a lot of wide open throws in 2022 and he might struggle outside of the brilliant Josh Heupel system. However, it was interesting that Jim Nagy said they don't typically allow injured or non-participating players to attend the Senior Bowl just to be around teams and be part of it. According to Nagy, they made an exception for Hooker after he requested the opportunity.
That perhaps speaks to how teams are viewing him. Now — his ACL injury and age (25 already) work against him. He won't play as a rookie and that will temper his stock in a big way. For that reason, he might last deep into round three or four.
The Seahawks might take a chance on him with a stash. He has 10 1/2 inch hands which, as we know, will appeal to John Schneider. If Geno Smith and/or Drew Lock re-signs, they can redshirt him. Just throwing it out there.
Let me know your thoughts in the comments section…
If you enjoy the blog and appreciate what we do — why not consider supporting the site via Patreon — (click here)