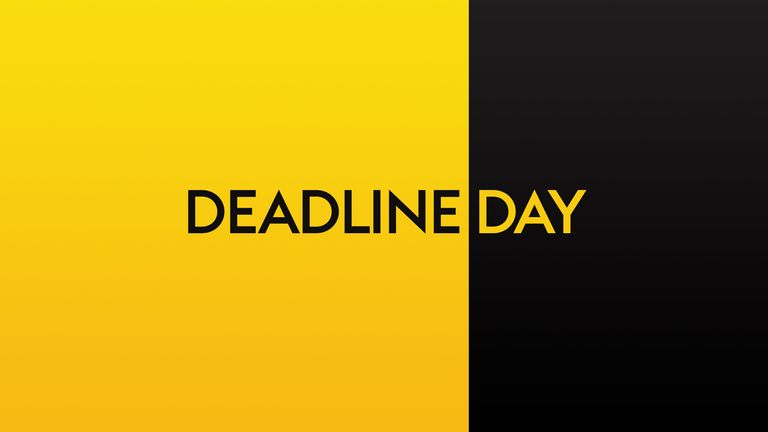 1. This has been as ugly as expected
Threats to call off talks indefinitely, threats of breaking off talks altogether, rumours about trades to New York and mystery about Wilson's desire to stay in Seattle.
This was always going to be a contentious affair. Both parties appear willing to do their bidding through the media and so it has proved.
The big question is — was it all posturing? An attempt to gain whatever leverage was available? Trying to win the PR battle? Or is there a serious disconnect here?
Deadlines often bring results. We'll see if both parties are willing to compromise. It's on both parties though. The Seahawks have to be willing to make Wilson the highest paid player in the league. Wilson has to be prepared to not change the face of NFL contracts forever.
2. Will they trade him if they can't sign a deal today?
It seems virtually impossible. How many potential suitors are there? And how many are willing to pay a kings ransom in trade compensation then offer the kind of deal Wilson is seeking?
The New York Giants have the picks but don't have a competitive roster. They're seemingly prepared to roll with Eli Manning for one more season. They need to use #6, #17 and #37 to build their team. Next year, with Manning almost certainly done in New York, it would make sense to consider a big splash at quarterback. Currently that doesn't seem likely and they may prefer to draft a young, affordable signal caller anyway.
There aren't any real alternatives. The Raiders reportedly didn't have the cash to put Khalil Mack's full guarantees in escrow. Why would things be any different now? The Chargers are more likely to consider a move when Philip Rivers moves on. Twelve teams have drafted young quarterbacks in recent history. Several others have established starters while the Vikings signed Kirk Cousins a year ago and Jacksonville just paid Nick Foles.
Adam Schefter put together a report for ESPN earlier highlighting the issue:
"As for suggestions that the Seahawks could trade Wilson if he does not sign a new deal, there are no obvious teams willing to surrender draft picks or pay Wilson what he is seeking, sources said."
If Wilson cuts off talks with the Seahawks an eventual trade becomes more likely but not this year.
3. So what would happen?
In all likelihood there'd be a dose of damage limitation from both parties, knowing there's no alternative but to play out the 2019 season. This would become the status quo until a development emerged (either a serious trade offer or fresh contract talks).
We've been saying since the end of the 2018 season — if anyone was going to bet on himself it was Russell Wilson. The aggressive talks and seemingly improbable demands (eg wanting a percentage of the cap) are probably a sign of this. For Wilson it could easily be a case of make me an incredible offer or I'll do a Kirk Cousins.
The Seahawks and Wilson might both be comfortable with that situation. It's likely the team would prefer to bide their time rather than commit to a league-changing contract. Wilson would see the tag as a step closer to reaching the open market.
And while fans may say the Seahawks would be better off trading Wilson than rolling through a slow-dance of uncertainty — you can't force a team to offer three first round picks. Essentially, both parties are stuck with each other for now.
4. What does this mean for the draft?
Maybe nothing. It all comes down to how they view the quarterback class. If they don't fancy it there's not much they can do. I'm going to keep mentioning the name Will Grier though. He does what the Seahawks offense needs. He makes downfield throws, manages the offense and he elevated West Virginia.
For more on Grier's potential fit click here.
Since December I've been touting Kyler Murray and Grier as the two players I can imagine John Schneider admiring. It's no surprise he attended the Oklahoma vs West Virginia game in person. Murray will go #1 overall. It's unclear where Grier will land. Some think round one, others round three or later.
For the purpose of this piece let's say he goes in the #25-#45 range. When the Seahawks trade back from #21 — if they like Grier as much as I think they might — they have to consider drafting him.
If Wilson and the Seahawks aren't going to talk about a long term contract after today — they have no choice. They have to start identifying quarterbacks to draft. Because if Wilson won't talk contract he's either going to be traded in the next three years or he'll eventually hit the open market.
They can't and won't sleepwalk into that. And while everyone will wring their hands about the pick, hammer the front office and complain they didn't draft an 'impact' player — it'd actually be a wise investment for the future.
If/when Wilson leaves you don't want to hand the keys of the franchise to an unprepared novice. 'Having one in the chamber' — as Schneider would put it — is important.
So don't be shocked if the Seahawks draft a quarterback early this year if Wilson and the team don't agree on an extension today.
5. What's your prediction?
It's been consistent from the day after the Dallas game. Wilson doesn't agree a new deal this year, will back himself to play on the tag and in 2020 the team will have a major call to make about their next move. I think they will strongly consider drafting a quarterback, possibly Grier, as insurance for a potential divorce.
You can now support Seahawks Draft Blog via Patreon by clicking the tab below.