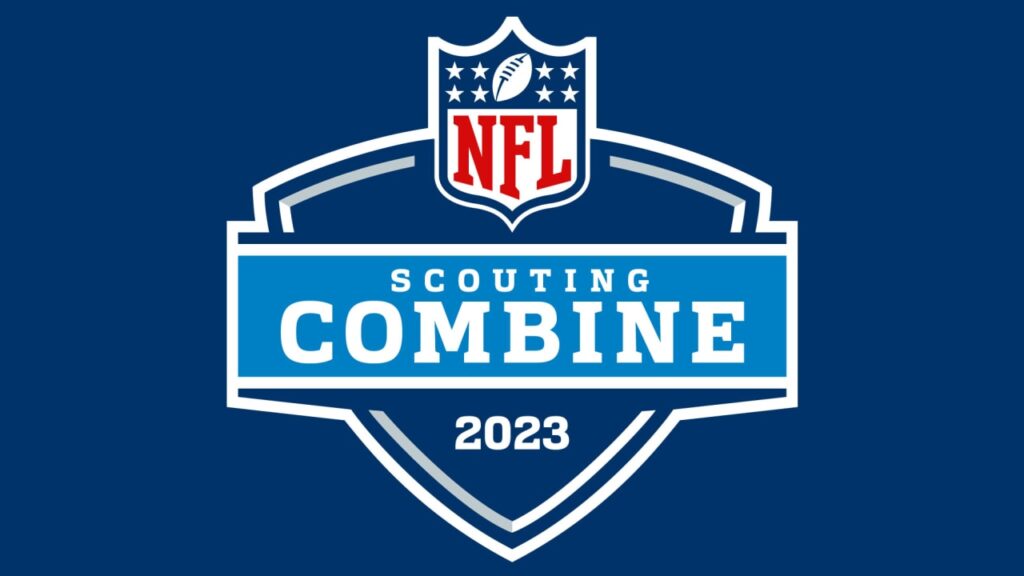 Welcome to the 2023 NFL combine coverage on Seahawks Draft Blog
Today is the day. The 'box office' special performance.
The top quarterbacks are going to put on a show.
Keep refreshing this page for updates
The workouts begin at 1pm ET (10am PT).
Just look at the measurements for the top quarterbacks:
Anthony Richardson — 6-4, 244lbs, 10 4/8 inch hands
Will Levis — 6-4, 229lbs, 10 5/8 inch hands
C.J. Stroud — 6-3, 214lbs, 10 inch hands
If you are truly a NFL fan — how can you not be excited about that?
Richardson is a unicorn. Levis has Elway-esque size and traits. Stroud has big mitts and showed against Georgia he can create. They, rather than the undersized (yet talented) Bryce Young could easily be the top-three.
Even Young has 9 3/4 inch hands despite a 5-10 frame.
The Seahawks, in my opinion, will be very lucky if they get a chance to draft one of Richardson, Levis or Stroud at #5. It'll be a gift, courtesy of Russell Wilson and the Broncos. Whatever happens with Geno Smith, this is a rare opportunity.
This is the best group of quarterbacks, projected to go in the top-10, I've covered since starting the blog. There have been players I would rate higher (Joe Burrow, Trevor Lawrence, Andrew Luck). There hasn't, however, been this quantity of quarterbacks I would suggest are well worth taking as early as Seattle is picking.
Being guaranteed one of the four — or Will Anderson — is a special chance for this franchise.
Keep refreshing this page for updates
It's a shame a tweet like this won't get anywhere near as much traction as the people tweeting negatives about the QB class:
Will Levis & Anthony Richardson can do things most QB's can't.

The draft is about projection. We'll see today why both are worthy of the #5 pick. Seattle will be lucky if either is there.

The video below, on Levis, highlights this #Seahawks pic.twitter.com/HdoWAJJLyu

— Rob Staton (@robstaton) March 4, 2023
Quarterback Group 1 — 40 times
Tyson Bagent — 4.81 & 4.79
Stetson Bennett — 4.67 & 4.74
Malik Cunningham — 4.54 & 4.54
Max Duggan — 4.52 & 4.56
Will Levis did not run a forty yard dash.
Wide receiver Group 1 — 40 times
Jordan Addison — 4.55 & 4.49
Ronnie Bell — 4.54 & 4.57
Kayshon Boutte — 4.50 & 4.67
Jalen Brooks — 4.70 & 4.70
Jason Brownlee — 4.60 & 4.69
Jacob Copeland — 4.42 & 4.46
Jalen Moreno-Cropper — 4.40 & 4.41
Derius Davis — 4.37 & 4.37
Tank Dell — 4.50 & 4.52
Dontay Demus Jr — 4.57 & 4.66
Demarios Douglas — 4.44 & 4.45
Josh Downs — 4.48 & 4.50
Grant DuBose — 4.57 & 4.59
Zay Flowers — 4.42 & 4.45
Bryce Ford-Wheaton — 4.38 & 4.42
Antoine Green — 4.48 & 4.49
Jadon Haselwood — 4.67 & 4.67
Malik Heath — 4.64 & 4.67
Elijah Higgins — 4.55 & 4.54
Xavier Hutchinson — 4.53 & 4.58
Jalin Hyatt — 4.41 & 4.42
Andrei Iosivas — 4.43 & 4.44
Kearis Jackson — 4.55 & 4.60
Rakim Jarrett — 4.45 & 4.55
Michael Jefferson — 4.56 & 4.60
I'm not surprised at all by Jordan Addison's unofficial 4.55/4.49. He didn't look particularly sudden on tape. A good, not great college receiver.
I've been a big fan of the underrated Bryce Ford-Wheaton for a long time. The fact he just ran a 4.38 at his size (6-4, 221lbs) highlights why.
Josh Downs' time is a bit slower than expected but still good enough (4.4's).
Throwing session #1
This is the group that will include Will Levis.
Little grip on Bryce Ford-Wheaton's gauntlet — he's letting the ball into his body and not using his hands to catch. Zay Flowers looked electric and smooth on his rep.
On Josh Downs' second run you see his natural ability to catch the ball away from his body from all angles. He is an excellent hands-catcher. Flowers' second rep was as good as his first. Impressive control.
Jake Haener threw a pass away from Josh Downs' body and the receiver reached out, without adjusting his stride, and caught the ball away from his body. Exceptional.
Will Levis looks exceptional in terms of his physical shape. He's on a different level to the other QB's in group one. The ball pops out of his hand with supreme velocity so easily. Daniel Jeremiah is already nitpicking his footwork. All I can see is a very fluid stroke, no wasting motion or elongated release and a ball flying out of his hands.
Levis just through two perfect in-routes with anticipation and accuracy — plus perfect velocity. He absolutely looks the part here and we're not even onto the deep throws yet.
Official 40 times (WR group 1)
Derius Davis — 4.36
Bryce Ford-Wheaton — 4.38
Jalen Moreno-Cropper — 4.40
Jalin Hyatt — 4.40
Zay Flowers — 4.42
Jacob Copeland — 4.42
Andrei Iosivas — 4.43
Rakim Jarrett — 4.44
Demario Douglas — 4.44
Antoine Green — 4.47
Josh Downs — 4.48
Jordan Addison — 4.49
Tank Dell — 4.49
Kayshon Boutte — 4.50
Xavier Hutchinson — 4.53
Elijah Higgins — 4.54
Ronnie Bell — 4.54
Kearis Jackson — 4.54
Michael Jefferson — 4.56
Seattle has specifically targeted receivers who run in the 4.4's or faster.
The way Levis whips the ball with a flick of the wrist and drives it downfield — it's just a 'wow' performance. According to the NFL Network the second group of receivers are stopping their warm-ups to watch Levis throw.
Daniel Jeremiah is waffling on about Levis to Las Vegas at #7. He will not get out of the top-five. No chance. You don't throw like this and stick around. Not in a Josh Allen world.
Quarterback broad jumps
Anthony Richardson: 10'9″
Will Levis: 10'4″
Tyson Bagent: 10′
Stetson Bennett: 9'10"
Max Duggan: 9'8″
Jake Haener 9'6″
It took until the third rep on the speed-out drill for Levis to throw an 'off' pass.
#Florida QB Anthony Richardson just set the QB record for vertical jump here at the Combine… with a leap of 40.5 inches.

Wow.

— Ian Rapoport (@RapSheet) March 4, 2023
Remember when everyone was droning on about what these quarterbacks supposedly couldn't do? Why they were raw or no good?
Yeah. That narrative is about to finally change. Shame it's taken the media months to get here.
Josh Downs just received a 'perfect' shout from a coach for his strike-route. Zay Flowers stumbled a bit on his.
Down on the field, and I can promise you that Levis and Richardson look unlike every other QB here.

— Lance Zierlein (@LanceZierlein) March 4, 2023
There's definitely a lack of buzz around the non-Levis quarterbacks in group one. Jake Haener is lacking any kind of pop in his passes. Stetson Bennett is making some pretty plays and is getting the ball out but he looks so small when he jogs out compared to the Greek God wearing #08.
Max Duggan, bless him, gave absolutely everything for TCU in 2022. He's clearly limited in terms of power and arm strength though.
Matt Hasselbeck is now down there coaching the QB's. I'm sure a call will be going in for his take on the QB's at some point from the front office.
We're onto the deeper throws. Now the fun starts.
Stetson Bennett's arm strength looked really good on his first two attempts. His third was underthrown. He got impressive distance on the first two lobs.
Max Duggan's arm strength is considerably lacking.
Bad drop from Bryce Ford-Wheaton on a decent throw from Jake Haener. Jaren Hall's first deep ball was too flat, his second was too lofted. The third was a bit safe.
There's a noticeable buzz for Will Levis from the crowd when he steps forward. His first throw was a loosener that was 'safe'. His second was deep and a little flat. His third had easy distance and velocity — beautiful.
Receiver vertical jumps
Bryce Ford-Wheaton: 41″
Rashee Rice: 41″
Quentin Johnston: 40.5″
Jalin Hyatt: 40″
Jason Brownlee: 39.5″
Tyler Scott: 39.5″
Marvin Mins: 39.5″
Demario Douglas: 39.5″
Andrei Iosivas: 39″
Dontayvion Wicks: 39″
Josh Downs: 38.5″
Ronnie Bell: 38.5″
Michael Wilson: 37.5″
Tre Tucker: 37.5″
Cedric Tillman: 37″
Matt Landers: 37″
Jadon Haselwood: 37″
Michael Jefferson: 37″
Charlie Jones: 36.5″
Xavier Hutchinson: 36″
Zay Flowers: 35.5″
Dontay Demus Jr.: 35.5″
Rakim Jarrett: 35.5″
Mitchell Tinsley: 35.5″
Justin Shorter: 35.5″
Elijah Higgins: 35″
Jaxon Smith-Njigba: 35″
Grant DuBose: 35″
Jalen Brooks: 35″
A.T. Perry: 35″
Jalen Wayne: 34.5″
Joseph Ngata: 34.5″
Jordan Addison: 34″
Malik Heath: 34″
Jayden Reed: 33.5″
Antoine Green: 33.5″
Jacob Copeland: 33″
Kayshon Boutte: 29″
QB broad jumps
Anthony Richardson: 10'9″
Will Levis: 10'4″
Tyson Bagent: 10′
Stetson Bennett: 9'10"
Max Duggan: 9'8″
Jake Haener 9'6″
Clayton Tune: 10'2″
Dorian Thompson-Robinson: 10'1″
Tanner McKee: 9'6″
QB vertical jumps
Anthony Richardson: 40.5″ (QB Record)
Dorian Thompson-Robinson: 37.5″
Clayton Tune: 37.5″
Tyson Bagent: 36″
Jake Haener 35″
Will Levis: 34″
Stetson Bennett: 33.5″
Tanner McKee: 33″
Max Duggan: 30.5″
NFL Network coverage — too many adverts, not enough showing the throws, they aren't letting us know who the receivers are catching the ball, too many crap attempts to be funny, too much wittering on rather than concentrating on the drills.
Bring back Mike Mayock.
I feel like I've watched 35% of the throwing session.
If you missed my Will Levis interview last year, check it out here:
Quarterback 40 times — group 2
Anthony Richardson — 4.44 & DNR
Dorian Thompson-Robinson — 4.57 & 4.56
Clayton Tune — 4.66 & 4.64
In November, in my first mock draft, I had Anthony Richardson going first overall. It's getting closer and closer to a reality.
C.J. Stroud didn't run a forty. Neither did Tanner McKee.
This was my top-10:
#1 Houston — Anthony Richardson (QB, Florida)
#2 Carolina — Will Levis (QB, Kentucky)
#3 Indianapolis (v/CHI) — CJ Stroud (QB, Ohio State)
#4 Las Vegas — Jalen Carter (DT, Georgia)
#5 Seattle (v/DEN) — Will Anderson (DE, Alabama)
#6 Detroit (v/LAR) — Bijan Robinson (RB, Texas)
#7 Houston (v/CLE) — Tyree Wilson (DE, Texas Tech)
#8 Pittsburgh — Mazi Smith (DT, Michigan)
#9 Jacksonville — Michael Mayer (TE, Notre Dame)
#10 Philadelphia (v/NO) — Myles Murphy (DE, Clemson)
Wide receiver 40 times — group 2
Jaray Jenkins — 4.60 & 4.61
Charlie Jones — 4.44 & 4.44
Matt Landers — 4.39 & 4.37
Marvin Mims — 4.38 & DNR
Jonathan Mingo — 4.46 & 4.46
Joseph Ngata — 4.54 & 4.61
Trey Palmer — 4.33 & 4.36
A.T. Perry — 4.47 & 4.49
Jayden Reed — 4.45 & 4.58
Rashee Rice — 4.51 & 4.53
Tyler Scott — 4.51 & 4.44
Justin Shorter — 4.56 & 4.58
Cedric Tillman — 4.55 & 4.56
Mitchell Tinsley — 4.60 & 4.66
Tre Tucker — 4.41 & 4.42
Jalen Wayne — 4.51 & 4.51
Dontayvion Wicks — 4.62 & 4.68
Michael Wilson — 4.59 & 4.62
That's a very good time for Marvin Mims — he has some legit slot capability. Jonathan Mingo running in the 4.4's is fantastic news — he's massively underrated and a blog favourite.
Quentin Johnston is not running a forty.
Throwing session #2
I'm worried that this is taking so long that none of the tight ends are going to do agility testing.
Jaxon Smith-Njigba's gauntlet was tentative. Cedric Tillman glides a lot better when he's doing this rather than running a forty. Puka Nacua ran his gauntlet at full speed which was good to see. Jonathan Mingo flashes his hands nicely — he cups them to the ball and doesn't let the ball get into his frame.
The way C.J. Stroud throws is just lovely to watch. Fantastic touch, great feel. Anthony Richardson started the session looking like a tank had driven onto the field, then started unloading with max velocity on the shorter routes.
Aidan O'Connell is a little bit wayward with his throws to the sideline. Richardson threw a little high on his third pass to the left sideline but the two prior reps were text book. Stroud is in complete control here. Daniel Jeremiah says he looks graceful and that's 100% correct.
Dorian Thompson-Robinson is flashing the arm strength we know he has. It's a shame he isn't a little bit bigger.
Stroud is putting on an absolute clinic. It's crazy how people have assessed this QB class. Richardson is throwing perfectly to the far cone to the sideline. Great velocity and touch.
A miss from Richardson and Stroud on an out-route each. Thompson-Robinson has looked sharp and he has the live arm to excel here. Tanner McKee looks like a unit — big and stocky.
What the hell are they talking about on the NFL Network? Tiresome, wittering banter. Shut up and talk about the drills.
Onto the deep balls. Richardson's arm is as advertised. Just launching it downfield with velocity and accuracy. He's showing off. A legit wow moment. Stroud floated his first effort. His second and third throws were an improvement. DTR made a big of a mess of his first and second attempts. Felt like he was trying too hard to drive it downfield. McKee has a good arm and made some nice downfield throws.
Stroud came back for another go around and launched his passes downfield, really flashing that he too can drive it downfield. Richardson also had another go but lofted it a little too much. He still drove it downfield.
The quality of the puns on the NFL Network deserves a seventh round grade. Awful.
Daniel Jeremiah and Rich Eisen starting to say what we have for weeks. Waiting until next year is a pointless view when you have a QB class like this in 2023.
Stroud's fades were typically well-placed. Nothing wrong with Richardon's either. They did what they needed to do. DTR had a few iffy throws earlier but he ended putting the ball in the right area. They asked Richardson to have another go and his first attempt was great, his second less so. He finished with a backflip.
That was a lot of fun. And the quarterbacks will leave Indianapolis the talk of the town.
Tight end vertical jumps
Zack Kuntz: 40″
Davis Allen: 38.5″
Will Mallory: 36.5″
Luke Musgrave: 36″
Brenton Strange: 36″
Blake Whiteheart: 35.5″
Sam LaPorta: 35″
Payne Durham: 34.5″
Tucker Kraft: 34″
Luke Schoonmaker: 33.5″
Josh Whyle: 33.5″
Michael Mayer: 32.5″
Brayden Willis: 32″
Darnell Washington: 31″
Tight end broad jumps
Zack Kuntz: 10'8″
Luke Schoonmaker: 10'7″
Luke Musgrave: 10'5″
Davis Allen: 10'5″
Brenton Strange: 10'4″
Sam LaPorta: 10'3″
Tucker Kraft: 10'2″
Darnell Washington: 10'2″
Will Mallory: 10'1″
Michael Mayer: 9'10"
Brayden Willis: 9'9″
Payne Durham: 9'9″
Travis Vokolek: 9'7″
Josh Whyle: 9'7″
Blake Whiteheart: 9'7″
Tight end 40 yard dash times
Davis Allen — 4.86 & 4.84
Payne Durham — 4.91 & 4.86
Tucker Kraft — 4.70 & 4.70
Zack Kuntz — 4.61 & 4.55
Sam LaPorta — 4.59 & 4.61
Will Mallory — 4.57 & 4.54
Michael Mayer — 4.74 & 4.72
Luke Musgrave — 4.62 & 4.63
Luke Schoonmaker — 4.65 & 4.63
Brenton Strange — 4.70 & 4.71
Darnell Washington — 4.65 & 4.68
Blake Whiteheart — 4.70 & 4.72
Josh Whyle — 4.69 & 4.71
The 10-yard splits and short shuttle times are the big numbers for tight ends.
That's a really good time for Michael Mayer (4.72 unofficially), given there were fears he might run in the 4.8s'.
There's been a lot of talk about this being a loaded tight end class. It's top-heavy, not deep. Only twelve ran a forty. It's not thick like 2019 where you had depth all the way through.
I can't be dealing with any more Sauce Gardner fawning on NFL Network.
Tight end 10-yard splits
Luke Musgrave — 1.54
Zack Kuntz — 1.57
Darnell Washington — 1.57
Brenton Strange — 1.57
Will Mallory — 1.59
Luke Schoonmaker — 1.59
Tucker Kraft — 1.59
Sam LaPorta — 1.59
Davis Allen — 1.60
Payne Durham — 1.61
Josh Whyle — 1.62
Blake Whiteheart — 1.63
Michael Mayer — 1.66
Mayer's forty was quicker than expected but his 10-yard split was the slowest of the group.
In the on-field drills, Mayer is praised for his blocking drill on the sled. Testing really matters at the position, I get it. But I'm ready to bang the table for him. He was just so naturally good at everything at Notre Dame. Josh Whyle is also given some good feedback for his sled drill.
Darnell Washington looks a lot leaner than he did at Georgia. He looks like he's shed a lot of weight for this event.
Official 40 times for the tight ends
Will Mallory — 4.54
Zack Kuntz — 4.55
Sam LaPorta — 4.59
Luke Musgrave — 4.61
Luke Schoonmaker — 4.63
Darnell Washington — 4.64
Tucker Kraft — 4.69
Josh Whyle — 4.69
Michael Mayer — 4.70
Brenton Strange — 4.70
Blake Whiteheart — 4.70
Davis Allen — 4.84
Payne Durham — 4.87
Washington looked so smooth running the gauntlet. He showed none of this mobility on tape so this is good to see. I think he looks renewed with this lighter frame.
Rich Eisen currently banging on about not paying for a meal all week, while drills are ongoing. Just please guys, give us five minutes of analysis. We'll start with that. Then we can try and build up to six or seven minutes. Now another advert break. I don't feel like I'm seeing anything on the field.
These commercials are killing me too. If I ever need to do a TikTok video to have a conversation with my kids, you have my permission to kick me up the arse.
Receiver three cone times
Jaxon Smith-Njigba: 6.57s
Andrei Iosivas: 6.85s
Grant DuBose: 6.89s
Marvin Mims: 6.90s
Xavier Hutchinson: 6.91s
Malik Heath: 6.96s
Bryce Ford-Wheaton: 6.97s
Ronnie Bell: 6.98s
Jadon Haselwood: 6.98s
Antoine Green: 6.99s
Jacob Copeland: 7.01s
Elijah Higgins: 7.01s
Michael Jefferson: 7.03s
Jalen Brooks: 7.15s
I'll have the short shuttle times soon — kudos to the receivers because a lot of them actually did the shuttle. This is encouraging for the TE's doing it too.
Sam LaPorta is moving better than expected. Very mobile and agile. Mayer just made a wonderful catch at full stretch which is his calling card. Washington looks excellent out there — way more of an athlete than expected. If he can stay at this weight, look out.
The session, which we didn't see that much of, ends with a fade drill. Darnell Washington finished things off with an incredible one-handed grab that'll be trending all day on Twitter. Sam LaPorta had the best high-pointing technique but didn't catch either of his throws.
I'm ending the live blog for today. My recap on day three will be posted shortly so stay tuned.