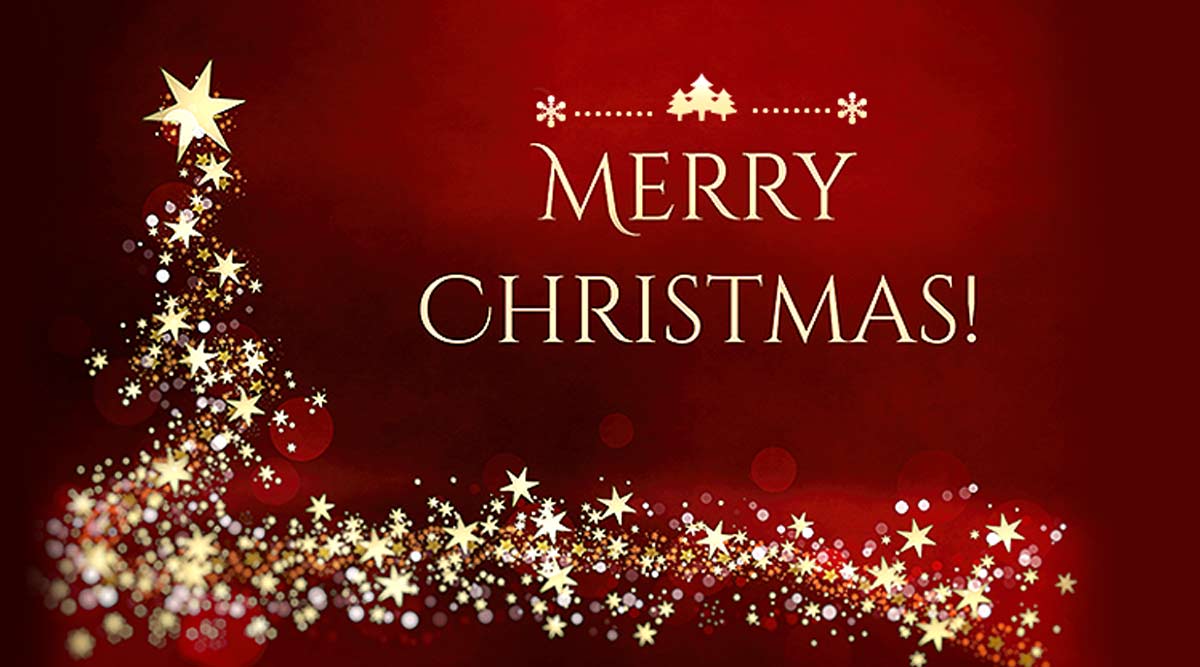 Merry Christmas to all. Here is my traditional Christmas Eve mock draft for 2020.
Inspired by Robbie on the podcast yesterday, I have the Jets trading out of the #2 pick after somehow managing to find a way to remove Trevor Lawrence from their future.
I'll explain the Seahawks pick in greater detail below. I'm sure it'll create an interesting discussion…
First round
#1 Jacksonville — Trevor Lawrence (QB, Clemson)
#2 Denver (v/NYJ) — Zach Wilson (QB, BYU)
#3 Cincinnati — Penei Sewell (T, Oregon)
#4 Carolina — Justin Fields (QB, Ohio State)
#5 Atlanta — Micah Parsons (LB, Penn State)
#6 Miami (v/HOU) — Ja'Marr Chase (WR, LSU)
#7 Philadelphia — Jeremiah Owusu-Koramoah (LB, Notre Dame)
#8 Dallas — Dayo Odeyingbo (DE, Vanderbilt)
#9 LA Chargers — Kyle Pitts (TE, Florida)
#10 New York Giants — DeVonta Smith (WR, Alabama)
#11 Detroit — Daviyon Nixon (DT, Iowa)
#12 San Francisco — Shaun Wade (CB, Ohio State)
#13 New York Jets (v/DEN) — Patrick Surtain II (CB, Alabama)
#14 Minnesota — Walker Little (T, Stanford)
#15 New England — Rondale Moore (WR, Purdue)
#16 Chicago — Trey Lance (QB, North Dakota State)
#17 Las Vegas — Patrick Jones (DE, Pittsburgh)
#18 Baltimore — Wyatt Davis (G, Ohio State)
#19 Washington — Rasheed Walker (T, Penn State)
#20 Arizona — Jaycee Horn (CB, South Carolina)
#21 Miami — Najee Harris (RB, Alabama)
#22 Tampa Bay — Gregory Rousseau (DE, Miami)
#23 Cleveland — Kwity Paye (DE, Michigan)
#24 Indianapolis — Alex Leatherwood (T, Alabama)
#25 Jacksonville (v/LAR) — Jaylen Waddle (WR, Alabama)
#26 New York Jets (v/SEA) — Travis Etienne (RB, Clemson)
#27 Tennessee — Caleb Farley (CB, Virginia Tech)
#28 Pittsburgh — Davis Mills (QB, Stanford)
#29 Buffalo — Josh Myers (C, Ohio State)
#30 New Orleans — Baron Browning (LB, Ohio State)
#31 Green Bay — Dylan Moses (LB, Alabama)
#32 Kansas City — Ronnie Perkins (DE, Oklahoma)
Second round
#33 New York Jets — Pat Freiermuth (TE, Penn State)
#34 Jacksonville — Christian Darrisaw (T, Virginia Tech)
#35 Cincinnati — Rashawn Slater (G, Northwestern)
#36 Atlanta — Azeez Ojulari (DE, Georgia)
#37 Miami (v/HOU) — Zaven Collins (LB, Tulsa)
#38 Carolina — Elijah Molden (CB, Washington)
#39 Philadelphia — Carlos Basham (DE, Wake Forest)
#40 LA Chargers — Aaron Banks (G, Notre Dame)
#41 New York Giants — Ambry Thomas (CB, Michigan)
#42 Detroit — Amon-Ra St. Brown (WR, USC)
#43 San Francisco — Haskell Garrett (DT, Ohio State)
#44 New York Jets (v/DEN) — Rashod Bateman (WR, Minnesota)
#45 Dallas — Andre Cisco (S, Syracuse)
#46 New England — Mac Jones (QB, Alabama)
#47 Jacksonville (v/MIN) — Alim McNeill (DT, NC State)
#48 Las Vegas — Jaylen Twyman (DT, Pittsburgh)
#49 Chicago — Jevon Holland (S, Oregon)
#50 Baltimore — Tylan Wallace (WR, Oklahoma State)
#51 Washington — Paris Ford (S, Pittsburgh)
#52 Arizona — Jaelen Phillips (DE, Miami)
#53 Tampa Bay — Jay Tufele (DT, USC)
#54 Miami — Obinna Eze (T, Memphis)
#55 Indianapolis — Kellen Mond (QB, Texas A&M)
#56 Cleveland — Jordan Davis (DT, Georgia)
#57 LA Rams — Nick Bolton (LB, Missouri)
#58 Tennessee — Chris Olave (WR, Ohio State)
#59 Seattle — Landon Dickerson (C, Alabama)
#60 Pittsburgh — Jake Ferguson (TE, Wisconsin)
#61 Buffalo — Jalen Mayfield (T, Michigan)
#62 New Orleans — Tutu Atwell (WR, Louisville)
#63 Green Bay — Terrace Marshall Jr (WR, LSU)
#64 Kansas City — Creed Humphrey (C, Oklahoma)
Thoughts on the Seahawks pick
In all of my 2021 mock drafts so far, I've tried to look at the scenarios where the Seahawks can be opportunistic in the late second round.
I think that's a possible approach this year. They have hit the jackpot with players who dropped into this range in the past (D.K. Metcalf, Frank Clark). It's possible they will seek a similar opportunity, considering they don't have a first round pick.
Therefore, I've tried to find talented and/or highly athletic players who might drop a bit. That has included, so far…
— Haskell Garrett (shot in the face earlier this year yet has made a full recovery)
— Marvin Wilson (inconsistent play but a physical phenom)
— Jaelen Phillips (former five-star recruit but suffered concussions at UCLA)
In this projection I've gone for an even more extreme projection.
Landon Dickerson is a terrific offensive lineman. I hadn't fully focused on him until last week. His toughness leaps off the screen. For the 2020 season he was credited with zero sacks and only one quarterback pressure. According to PFF, he was the most valuable O-liner in college football per 'wins above average'.
I was preparing to pair him with the Seahawks in my next mock. His personality and competitive attitude, plus his size, seemed like a good fit. Ethan Pocic is a free agent in the off-season and while he could easily be re-signed — the Seahawks don't have limitless resources this off-season. Some players are going to need to be replaced on the cheap. If they can keep him for a modest sum, that's great. I'm not sure what his market will be though. He could actually receive a lot of interest given he's only 25 and now has a strong season as a starter on his résumé.
So Dickerson was going to be the guy for Seattle here. Then I watched the SEC Championship game and he suffered a serious knee injury.
I considered changing the pick because the Seahawks have had a bad enough experience with an injured second rounder this year. However, I decided to stick with it. After all, I'm trying to identify players who could fall into range and can play beyond their draft position. Dickerson has the talent to achieve that if he can stay healthy.
Unfortunately staying healthy is the big problem.
In 2016 he tore his ACL. In 2017 he had surgery on his right ankle. In 2018 he missed the whole season due to complications over a high ankle sprain. He then transferred from Florida State to Alabama and suffered this knee injury at the end of the year.
You could say he's injury prone. You could also argue he's unlucky. There's nothing unique about his frame that suggests he's liable to get injured. It's also worth noting the injuries are different.
Even so, he has had some problems staying on the field. After the Darrell Taylor experience, the Seahawks quite likely wouldn't make this pick in round two. He might even last longer than he otherwise would and could be available later.
Nevertheless, he's a bad ass center who is beloved in Alabama:
What do you think Landon Dickerson's teammates feel about him? Ultimate sign of respect from his guys. pic.twitter.com/vnKlB9ZzTs

— Jim Nagy (@JimNagy_SB) December 20, 2020
Here was quarterback Mac Jones' reaction to the injury:
"Landon is one of my best friends, and if Landon is going to stay on the ground then you know something's wrong. He tried to get up, but I think our trainers were like 'Stay down, stay down.'

"It just goes to show, that guy will put his whole life on the line for Alabama football and if he could he'd play as soon as he can for us because he just wants to be back, but obviously the injuries are the injuries."
I just want more guys who play like Dickerson on this team. He straddles the fine line between what's acceptable and not. He's what an offensive lineman should be — a bit quirky, a bit crazy and tough as old leather.
Provided you do all the requisite medical checks and don't find anything that points to all these injuries, he might be worth taking a chance on. Obviously you'd have to see signs of a positive recovery from his latest setback too.
I don't think it's particularly likely he's taken by Seattle here because they only have one pick in the first three rounds. They also have a lot of potential needs, with several players out of contract in the off-season. Drafting a player who is recovering from injury with the only high pick you own could just be too risky.
That said, to me he plays on tape like a future multi-year starter in the NFL.
He's also athletic — scoring 100.05 in SPARQ which is a great mark for an interior offensive lineman. He was the #64 overall High School recruit per ESPN in 2016.
I'll clarify one more time that I'm doing these projections for a team picking in the late second round, in a college football season hammered by a global pandemic. It's not easy to come up with new names but that's what I want to try and do. I want to present different options.
I also have no issue with the Seahawks trying to hit a home run with their pick in round two — provided that next year, they're able to do all the full medical checks. That was my issue with the Taylor pick. If ever there was a time to be cautious it was the 2020 draft. Teams simply didn't have anywhere close to the necessary information to make big calls on injuries. Seattle not only took a gamble — they gave up two high picks to do so.
If Dickerson or anyone else can be tested thoroughly — and who knows whether that'll be possible in 2021 — then the risk is at least somewhat managed.
Health permitting, he has the talent, potential and attitude to set the tone for your O-line for a decade.
Other quick draft notes
— It's still early but this is looking like a strong draft for interior linemen on both sides of the ball. There are a number of talented defensive tackles available and there appears to be some strong options at center and guard too.
— The SEC game against Florida sold me on Najee Harris. He is just so classy combining elegance, power and size with an ability to do everything — run inside or out, run good routes and provide a dynamic weapon that can help lead an offense.
— Sadly for the Seahawks, without a late first round pick in 2021, there are a lot of appealing options available in that range. This looks like another draft that will be significantly elevated by underclassmen and there should be some fantastic prospects available in the top-50.
If you missed our Rams preview podcast yesterday, check it out here…
You can now support Seahawks Draft Blog via Patreon by clicking the tab below.