I want to profusely thank my longtime friend Rob Staton for the opportunity to write for his blog. I might as well ask for his forgiveness now, too, while I'm at it. 
This is an optimism piece. Gird yourself accordingly.
Before the 2013 season started, I correctly predicted a Super Bowl win for the Seahawks that year. I even identified their eventual opponent.
That doesn't mean much. I know nothing. And things are different this year.
Back then, I was impressed by the innovations of the Seahawks' front office. They stood at the leading edge of early-decade evolutions in NFL play, finding ways to exploit market surpluses, setting trends that NFL teams still copy today. The 2013 road was bumpy for the Seahawks, requiring more than a few ridiculous narrow escapes from teams who had no business keeping up (Houston, Tennessee, Tampa). But they found ways to win, and in the end, their toughness and depth were a perfect Ragnarok for the finesse Denver Broncos in the Super Bowl.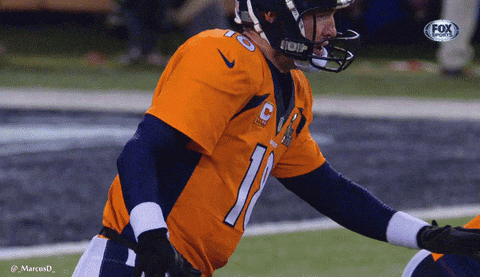 Walking into 2017, the Seahawks aren't necessarily new anymore. Teams know about Russell Wilson. They've remembered that the run matters. Seattle's simplistic, just-try-to-beat-us Cover 3 defense has been solved, at least enough to give opposing offenses a wedge in the door. Instead of holding a novelty advantage over the league, Seattle must rely on talent, depth, effort, and resilience.
No problem. They've still got that.
The 2017 offseason got me jazzed. Offseasons rarely do that. I've been seeing pretenders and fools' gold everywhere since 2007, and my therapist doesn't know what to do with me anymore. But this offseason was the first time since 2013 in which Seattle's moves really seemed to be targeting 1) the unique strengths of the team and 2) the elements most commonly considered crucial to winning. It's left me with a simmering optimism for the Seahawks' 2017 prospects.
Here are six reasons why.
1. Special Teams
Depth, depth, depth.
It was one of the least recognized, most essential aspects of our 2013 run. It insulated the Seahawks' playoffs chances from injuries, and it strengthened special teams.
Do you remember when we used to lean forward in anticipation with every Steven Haushcka kickoff, waiting for someone to fly down and knock the ball loose from the opposing returner's hands? I remember. Pepperidge Farm remembers. Winning the field position battle and generating the occasional special teams turnover was an enormous defensive advantage that year – and something that took a precipitous drop for Seattle in 2016, partially, perhaps, due to losing influential gunner extraordinare Ricardo Lockette:
2013: 25.8 yard line (starting field position for opponents)
2014: 25.7
2015: 23.8
2016: 28.4
(source: Pro Football Reference)
This year, depth has returned to Seattle, like salmon returning home (weird analogy, but I'm hungry). If preseason proves one thing, it's the quality of its depth.
And it should, at least in theory, bolster their special teams unit. Seattle's focus on drafting defensive backs higher than normal wasn't just an attempt to reload the aging Legion of Boom – it was an effort to bring nastiness back to special teams. S Delano Hill was a particularly intriguing move on that front. Throw in underrated moves like trading for proven special teams ace DJ Alexander, our embarrassment of riches at RB/hybrid WR, and our acquisitions at linebacker, and Seattle could have the makings for a championship-caliber special teams unit. Not a factor to be underrated.
Speaking of which…
2. Options at running back
It wasn't until I saw SI's Andy Benoit waxing poetic about the Atlanta Falcons' running backs, and how many options they afford the offense, that Seattle's moves at the position snapped into focus for me.
It's not just about sandbagging against injury. All these running backs and hybrid WR's? Seattle wants to be the Falcons. Or, as you might have suspected after the NFL's opener on Thursday, the Chiefs, whose head coach Andy Reid is matched by no-one at employing running backs downfield.
Having talented running backs who can run routes and disguise offensive looks is worth its weight in gold. That's why it's hard to get consterned over Seattle's seemingly thin WR roster, which after Jermaine Kearse's departure seems to pretty much end (at least as far as proven experience is concerned) after three small and somewhat injury-prone guys. It actually doesn't end there. C.J. Prosise brings a proven ability to get vertical and force offenses to reveal coverages just by lining out wide. They're hoping J.D. McKissic can do the same; his potential at mimicking both Prosise and WR Tyler Lockett's skill sets went a long way towards securing him a roster spot. Eddie Lacy and Thomas Rawls are at least decent pass-catchers. Even rookie Chris Carson showed some chops here in the preseason.
This is the most hauntingly intriguing assortment of Swiss-army knife RB's Seattle has had in years. IT's fair to mention that Seattle's limited options at tight end might cap our efforts to be the Falcons. But should Darell Bevell find ways to maximize this potential (and keep everyone healthy) while getting the read-option working again, Seattle's opponents could still find themselves with their hands full.
Speaking of which…
3. Russell Wilson's health
I pushed this down a bit in an attempt to be different, but it could just easily go #1.
Everyone noticed when Wilson got slow last year. Folks assumed it came courtesy of an ankle crush by Ndamukong Suh in Week 1 against Miami. What only a few observant fans noticed is that he was already looking slower during the preseason. Media literature confirmed that Wilson had intentionally bulked up somewhat over the 2016 offseason as part of an injury-prevention program. The ankle tweak in Week 1 slowed him further, and in Week 3 he was sacked awkwardly by a spying San Francisco linebacker on a rollout play (by definition not the offensive line's fault, it's worth mentioning), leaving him gimpy for most of the season and hampering Seattle's running game into the bargain.
The lesson learned, apparently, is that the best way for Wilson to absorb hits (and the biggest benefit to Seattle's running game) is to avoid taking them at all.
This year, Wilson is back to his spry 2015 weight and looked red-hot during the preseason. He should be a danger to take off from the read-option again. That's one of those things that Seattle's opponents know about but can't stop without either having a Pro Bowl defensive line (ahem Rams cough) or making sacrifices elsewhere on defense. Remember Mike Holmgren famously saying that he didn't care if he was predictable as long as the predictable was unstoppable? As long as Wilson's healthy, Seattle is in a similar position.
Speaking of which…
4. Pass rush
You have no idea how depressed I got when top draft pick DT Malik McDowell was lost to the team.
Forget the offensive line for a moment. It's the defensive line that's quietly been the biggest bugaboo in Seattle's shoe since 2014. A deep, consistent pass rush that can generate pressure without blitzing is a must-have when you're targeting the big dance.
Seattle hasn't had that for years. It's well-known to the attentive that Seattle's postseason demise in both 2012 and 2014 came partially at the hands of injuries to crucial pass rushers (Chris Clemons and Cliff Avril respectively, with Jordan Hill lost earlier in the 2014 season).
Avril and (surely you've noticed) Michael Bennett remain on the roster, but their effectiveness came into question towards the end of 2016. Seattle's lack of pressure against Falcons QB Matt Ryan last year wasn't necessarily the end of their effectiveness so much as Ryan having a career game from the pocket in his own right (against a defense lacking Earl Thomas). But the fact remains that, while both Avril and Bennett have the attitude and resilience to join the ranks of the league's long-suffering Dwight Freeney's, they're also on the wrong side of 30, and Seattle would have been fools to not make contingency plans. DE Jarran Reed is an excellent Brandon Mebane replacement but not a QB-reacher, nobody else on the interior has really stood out over the years, and it was unfair to ask (admittedly scintillating) edge rusher Frank Clark to shoulder the load alone. Seattle needed an interior penetrator.
Enter Malik McDowell. There were questions about his effort, but otherwise? Calais Campbell upside. He could have been the answer to Seattle's pass rush problems, possibly even the most impactful Seattle draftee since Russell Wilson himself. That's the importance of interior pass rush.
Welp…he got injured. Despite being sighted in Seattle's locker room, I am operating on the assumption that he won't play this year.
But then Seattle pirouetted magnificently from the blow and landed DE Sheldon Richardson in a trade from the Jets. Richardson is young, undeniably disruptive against both pass and run, and, as Rob has written before, NOT as un-re-signable as some are saying. It would take some doing, but as Seattle found with Jimmy Graham, there is the sense that sometimes you just have to open your wallet. Few positions are worth it like interior defensive tackle.
Thanks to Sheldon, Clark, the still-intense duo of Avril and Bennett, and McDowell (if he somehow returns this year), Seattle has, on paper, the ability to puncture pockets, stuff talented running backs, and pressure quarterbacks into errant throws without overtaxing their linebackers, not to mention the depth to keep their line fresh. More than any season since Red Bryant's departure after 2013, offensive coordinators will be awake at night when thinking about the Seahawks.
5. The schedule
I'm trying not to be fooled by this. Schedules can change; underdogs can emerge.
But Seattle has avoided a lot of pitfalls on the schedule this year. The division is low. Arizona has lost defensive talent. San Francisco and St. Louis have giant flashing question marks at quarterback. Seattle faces only one 10am road game (a monkey Seattle actually ripped off its back years ago, but whatever), and it's against Jacksonville. No back-to-back road games exist anywhere on the slate. Facing the Giants and the Cowboys on the road is a challenge (especially after the recent news that Dallas RB Ezekiel Elliott might be playing this year after all), but after that – manageable. Not gimmes, but quite manageable.
6. The back seven is still there
This defense boasts eight Pro Bowlers, several of whom are motivated to nab one more year of glory before getting separated by the excruciating contract decisions Seattle will have to make in the next few years. They're hungry again, they've got Earl Thomas back, and they're ready.
Call that a shallow take if you want, but the entirety of their dropoff last year can be explained by the loss of Earl to injury. They've got the best set of options at cornerback they've had in a while. I'm intrigued by LB Terence Garvin. They've dramatically improved their safety depth. Again…depth, depth, depth. The Seahawks have it back there in a way they haven't since…yep…2013.
So…do I think the Seahawks will win the Super Bowl?
I'm going out on a limb and saying yes.
That's just my call, and it always carries a bit of trepidation. You certainly don't have to feel the same way. I know there are common reservations (I'd like to address those next week in another post). But that's my prediction. It's fun to make.
Many things have aligned right. There's a pop to this September. Seattle managed 10.5 wins last year despite injuries to Wilson and Thomas, with a harsher schedule. Alter the outcome of three Hauschka kicks and it's 12 wins. Reports of the demise of this championship window could well be greatly exaggerated when you look at the grand scheme.
There might be tough games. Seattle might barely squeak out wins against some bottom-feeders instead of looking terrifying week in and week out like the New England Belichicks (which is what most fans prefer to our ragged, ugly 2013 run). But winning ugly can still bring you a Lombardi.
I'm hoping for a revenge win against the Belichicks in Minneapolis, personally, but I'll take whomever feels like getting trampled.