Thoughts, reactions, and reaction GIFs after the jump!
This year I reviewed more players for the draft than ever before.  I put in more work than last year, and in 2012 I covered 6/10ths of the players that the Seahawks would later draft on the blog.  I even called three of the picks during the draft itself in real time (Wagner, Turbin, Toomer).  This year, other than nailing the Christine Michael pick at the top, I was left with complete surprise time and time again, including a few players I had never even heard of.
Of course, I've learned to accept it when Seattle drafts mystery prospects.  I had no idea who KJ Wright, Kam Chancellor, Richard Sherman, Greg Scruggs, or JR Sweezy were, and all of them turned into good picks.  Of Seattle's five selections in rounds six and seven, only Ty Powell was a prospect I had heard of before today.
I won't hand out any silly draft grades this year, because this draft is all about depth and attempting to mine future starters.  It might take many years to get a grasp on how well Seattle did in this draft.  What I do feel comfortable with is talking about which picks I liked more than others.
Chris Harper, WR, Kansas State
I've talked about a lot of receivers on this blog, but I don't think I've ever mentioned Harper.  The reason being, well, I just don't think he's that good.  Not yet.
I noticed Harper while I was scouting his quarterback, Collin Klein.  Harper makes two ugly plays for every impressive one, but he can certainly be an eye catcher with his physical talent.  I also knew about Harper because he is a former Duck, and a lot of Oregon fans were sad to see him go.  Harper was a quarterback at Oregon before changing positions and schools.
You could certainly make some surface comparisons between Chris Harper and Anquan Boldin.  Both have similar size and bulk (6'1″, 230 / 6'1″, 220) Harper is quite a bit faster though, his 4.55/4.50 forty is blistering compared to Boldin's glacial 4.72.  Both are converted quarterbacks that are physical receivers with bulk.
I think that's where the comparison ends.  Boldin was a savvy NFL receiver from day one.  Harper struggles with routes, struggles working his way to the ball, and gives up on plays.  His tape looks like Jordan Kent's in comparison to Boldin.
Harper is a "sexy" pick in that he does have enticing upside and provides Seattle with their first true power forward-esque receiver.  I don't want to bash this pick too much, because Harper has the upside to look like a steal in retrospect.  That said, there were probably twenty receivers I would have picked there over Harper.  This was a loaded receiver class.  To think that Seattle had 11 picks in this draft and just walked out with Harper is underwelming, even if they had picked Harper in the 7th it would have felt like a missed opportunity to me.  To take him in the 4th feels like adding insult to injury.
That said, Harper's problems are 100% coachable, and I think in a typical draft, he'd be a solid 4th round pick.  I don't have a problem with the Harper pick so much as I hate the opportunity cost of it.  Mark Harrison, to me, is superior to Harper in every way.  He's taller at the same weight, ran a forty time that was .09 faster, had longer arms and better measurables almost across the board.  And he had good tape, whereas Harper's is full of glaring problems that need fixing.  Mark Harrison went undrafted.  I don't get it.
Obviously, I hope Seattle coaches Harper up and gets the most out of him.  His upside might be higher than Anquan Boldin's, even if I think it's highly unlikely he achieves it.
Now, don't take my opinion as gospel.  The consensus view on Harper is a positive one.  NFL Draft Scout ranked Harper 122nd overall on their big board, and Seattle drafted him 123rd overall.  It looks like Harper was Seattle's guy, and he probably wouldn't have made it to the 7th round.
I argued that Jordan Hill was a reach; I felt Seattle could get him later.  And I like Jordan Hill.  I don't think that's the case with Harper.  If you were a team that wanted Harper, the late 4th was a good place to target him.
In a way, this pick reminds me a little of the Jaye Howard pick last year, which was also in the 4th round.  That was probably my least favorite pick in the 2012 draft for Seattle, but I appreciated his upside while pointing out that he had major issues to deal with and was a long shot to hit his potential.  I didn't like that pick, but I didn't think it was a reach.  The "value" made sense, it just wasn't a pick I would have made.  Similar story here.
I know my tone regarding this pick is negative, but now that he's a Seahawk and I've said my piece about his risk and the opportunity cost, I'm highly interested to see how he progresses the next couple seasons.  In many ways, Harper and Seattle are a great fit for one another.  Harper brings a whole new type of receiver to Seattle's receiver group and Harper gets to go to a team that can afford to redshirt him a couple years while he learns his craft.
Jesse Williams, DT, Alabama
Jesse Williams may be from Australia, but the Alabama is strong in this one.  I don't know what I like more: the chubby teddy bear looks juxtaposed with his WWE styled intensity and facepaint, his glorious mullet-hawk, or that ten members of his family got tattoos in his honor after Alabama's 2011 National Championship.  He kind of looks like a road-warrior version of Felix Hernandez too.  All pluses in my book.  Jesse Williams would have to do precious little to be my new favorite Seahawk.  He's at a high starting point.
A few months back, Rob sent me a message asking my opinion of Jesse Williams.  I told him that I loved Jesse Williams, I just didn't think he fit what Seattle needed in the second round.  Williams is the best run defender in the draft, and adds to that skillset a shocking 4.93 forty time at 323 pounds.  In terms of athleticism, there is very little that separates him from last year's #11 overall pick, Dontari Poe.  And Poe didn't have anywhere near the quality of game performances that Williams did.  Poe played for a tiny school most people have never heard of.  Williams was a critical part of a team that won multiple national championships out of the SEC.
I had Jesse Williams down as the draft's #1 nose tackle, and it wasn't even close.  Since nose tackles are considered one of the rarest and most valuable positions in a 3-4 defense, I was shocked to see the draft go on and on without seeing any leave the board.  Jesse Williams is a clear first round talent at a position where even second round talents are known to crack the top 15 picks because of need.
Now here's the really awesome part, at least for Rob and I.  I had Seattle taking Christine Michael with their #56 pick in my final mock.  Rob had Seattle taking Jesse Williams with that same selection.  Seattle traded down, acquired two extra picks, then got their man, Christine Michael.  Awesome.  Those two extra picks?  They were the exact same picks that were packaged to get Jesse Williams.  So for the price of one 56th overall pick, Seattle somehow got BOTH of the players Rob and I mocked for them there. Mind.  Blown.
So I bet you're wondering why I was hesitant to draft Williams if I have such a high grade on him and like him so much as a person and player?  In a word, Williams is not a natural interior pass rusher, not even on Brandon Mebane's level.  You got a few really great features in the Jesse Williams package, but pass rush isn't among them.  I figured that Seattle wanted a defensive tackle with a balanced skillset; a guy with some pass rush and some run stopping ability.  The Jordan Hill pick largely proved that assumption correct.  Jesse Williams is awesome, but he's not a balanced contributor.  He's a specialist.  And that lowers him as a priority for a team like Seattle.
In the 5th round though, you'd be just fine with taking a specialist, especially if that specialist has all the tools to take over for Red Bryant down the road if need be.  Williams may not be an interior rusher, but that baseline speed will help him when he's playing on the end.
Red Bryant struggled last season.  According to pro-football-focus (and the eyeball test), Bryant was abysmal in the pass rush but surprisingly he was also ranked as being below average as a run stopper.  Bryant had a nasty foot injury and I'm sure that played a factor, but Bryant was never a star even in his best season and is on a contract that averages $7 million a season.  Bryant's contract has a nearly no guaranteed money remaining after the 2013 season, and he has a roster bonus due in 2014.  In plain english, that means that Seattle will probably trade, restructure, or release Bryant next year unless he proves absolutely indensible next season.
Now Seattle is armed with a quality fallback plan if they are forced to go in a different direction from Bryant next offseason.
Of course, Williams didn't fall to the early 5th because teams suddenly started hating run stuffers.  He fell because of concerns that came up during medical evaluations, specifically regarding the health of his knees.  Hopefully that issue ends up being just a scare and nothing more.
This pick also marked a bit of Seahawks history, because it was the first time that John Schneider traded up in an NFL draft (Percy Harvin doesn't count).  When you see a team move up, it's because they feel a player they have to get is about to leave the board.  That they moved up for a player like Williams not only speaks of how highly they regard him, but also how they might view the long term situation with Red Bryant.  What made the move so unusual was that Seattle lept ahead of themselves to make the pick, though we'd all understand the reasoning soon enough.
Tharold Simon, CB, LSU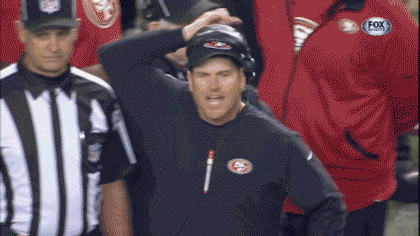 On back to back picks, Seattle made two of the better value selections of the PC/JS era.  Tharold Simon might be the only LSU player I've scouted this year who's tape lived up to his draft hype.  He has good instincts, breaks fast on the football, is a pest to throw over, and plays with incredible physicality.  He's also shockingly fast for his size.
Only a few other corners in this entire draft were as "Seahawky" as Simon, and they were all long gone by this point. Seattle likes tall corners with speed, physicality, athleticism, and long arms.  Simon was tied for the distinction of the combine's tallest corner (6'2″), while running a 4.48 and having 33″ arms.  On tape he bullies receivers much like Brandon Browner does while high pointing for interceptions that most corners would be lucky to get a hand on.
I'm not saying he's better than some of the guys that went in the first round, but for Seattle's specific style of secondary, Simon would been a top five corner easily.  Perhaps his arrest on Thursday for a dispute with a police officer played a factor.  I was surprised to see him escape the 2nd round.  Getting him in the 5th was a steal.  With Jesse Williams and Tharold Williams both sitting there in the early 5th, you can understand Seattle's urgency to double down.
Luke Willson, TE, Rice
Back in February when the Vance McDonald hype train starting firing up, I went over to youtube to see what I could find on him.  At the time, the best I could find were a few compilations of Rice's offense.  I sat through the entire game, waiting for McDonald to show up and make an impression.  I think McDonald had two targets that game.  He was basically a non-factor.  Not only that, but he wasn't even on the field that much.  To my frustration, some other douchebag tight end wearing #82 kept lining up both at tight end and in the receiver slot.  Whoever this #82 guy was, he was clearly the focal point of their offense in this game from the tight end position, not McDonald.
I ended up googling "#82 TE Rice" and learned that he was some fellow by the name of Luke Willson.  To be honest with you, he didn't really excite me much as a prospect, as he has the physical look of a tall receiver and even played most of his snaps out of the slot.  He didn't "look" like an NFL talent to me.
Then the combine and pro-days arrived, and Willson ended up testing very well.  He caught the attention of a lot of draft sites such as Tony Pauline's draft insider, and for a short time there was even a very small wave of hype building for Willson.  Though Willson did not impress me on tape, he measured 6'5″, 251 pounds, and ran a 4.51 with excellent athletic measurables including a 38″ vertical jump.
It's fitting that Willson wore #82 because his style and receiver physique reminded me a lot of Kellen Winslow jr. during his stint here last preseason.  Frankly, I'm shocked that Willson weighed in at 251 pounds.  On tape I would have guessed 230.
I said this morning that Seattle was going to probably target special athletes today.  No pick shows that more than Luke Willson.  I'm not particularly enthused about this pick, especially with several great players still available at other positions.  But I'm not completely surprised by it, either.  In fact, I'm kicking myself for not mentioning him in my day three preview piece, because I think he fit what Seattle was looking for almost perfectly.
Spencer Ware, RB, LSU
This was the first pick where I legitimately had no idea who Seattle had just taken.  At this point I was going frustrated that Seattle continued to pass on both Matt Scott and Luke Marquardt, two high upside prospects at Seattle's two biggest areas of remaining need.
Then I saw this pick, and it donned on me.  Seattle wouldn't be drafting either of those guys.  If a fifth running back goes before you do, you have no chance.  I'm not happy about that.  Not one bit.  Of course, I wasn't just going to give up hope on those guys, but this pick was officially where I started to feel pessimistic.
I don't think I like this pick, yet I really like the player Seattle is getting.  Right now people are assuming that Ware will be a fullback or a fullback-hybrid like Church Van was.  Indeed, he has the size for it and doesn't have the kind of speed you usually see with top running backs.  That said, his speed level and resilience are extremely similar to Chris Ivory, while having the kind of lateral agility and nimbleness that only a handful of NFL running backs are gifted with, one of them being Marshawn Lynch.  Don't you dare sleep on this pick as a future running back.  He has, in my opinion, the most entertaining highlight video of any Seahawks draft pick.
Thankfully, Seattle still had plenty of picks left.  Here we go!  Matt Scott!  Luke Marquardt!  BJ Daniels!  Or some random pick from one of, I dunno, 30 awesome players that are still left!
Ryan Seymour, G, Vanderbilt
Oh for crying out loud.  A flex guard before a true tackle?
Technically, Seymour played both guard and tackle at Vanderbilt.  That said, his height, arm length, and lean all point to him being a more natural fit at guard.  He is perhaps comparable to Paul McQuistan in that he's a guard with tackle flexibility, but I don't really see him as a long term starting tackle.
Ty Powell, DE/OLB, Harding
Last night, as I was writing my day III preview, I was collecting a list of relatively fast linebackers that could be options in the late rounds.  As I wrote up a shortlist, I knew there was a player I was forgetting.  I could visualize what he looked like.  He was a big dude that could really move.  He played a for a small school.  And like Jayson Dimanche or Chase Thomas, he was a bit of a defensive end / linebacker hybrid who's role in the NFL was yet to be determined.
I had this nagging feeling that if I didn't figure out who he was and get him on the list, Seattle would draft him and I'd be kicking myself.  So I took a good ten minutes, and luckily enough, I figured out who it was and got him on my list.  That player of course:  Ty Powell.  Fukken saved.
I haven't really talked about Ty Powell much here, or anywhere really, mainly because I wanted to have a life the last four months and that would require not writing about 500 different players.   That said, Powell was one of my more favored undrafted free agent prospects.  This pick made me happy.
What's really cool to me about Ty Powell is that he has highlights were he looks like a complete stud as a 4-3 linebacker, but also has highlights were he looks like a beast at LEO.  Seattle likes their linebackers and LEO candidtates to run in the 4.4s and 4.5s.  Powell ran a 4.60 at 249 pounds.  If he shed some weight, it's conceivable he might run in the mid 4.5s which would be the same size and speed profile as last year's 5th round pick, Korey Toomer.
Or, they could give him looks at LEO, as he has close to ideal size for the position while having excellent run defense skills and linebacker type instincts.  One of the things that separates Chris Clemons from Bruce Irvin are Clemons' instincts, which were no doubt developed during Clemons' time as a 236 pound linebacker at Georgia.  Powell has great instincts for either position.  In some ways, he seems a little too good to be true for a projected 7th rounder.
I'm interested to see where Seattle puts him.  My guess is LEO.  The team signed two other linebackers I mentioned this morning in undrafted free agency:  John Lotulelei and Craig Wilkins (I'm a big fan of Wilkins).  Powell would probably have a better shot at making the roster from the LEO spot.
Jared Smith, DT/G, New Hampshire
Here we go Matt Sc….  Nope.  So sorry.
Jared Smith, nicknamed "Fat Rabbit", is a defensive tackle that Seattle intends to convert to guard.  (Guard!).  This is pretty much all I have to say about this pick:
I actually love the Sweezy pick from last year and how it's worked out so far.  So I can't complain too much.  Seattle might be onto something here with defensive tackles and guards.  Seattle had one last chance to get Matt Scott.  One last chance…
Michael Bowie, T, Northeastern State

Happy trails in Jacksonville Matt.  You too, Jordan.
There isn't anything out there for Bowie, so I don't know what to tell you.  He has a ton of size:  he's the heaviest lineman Seattle has acquired in the current administration.  I don't know if Seattle's interest in David Quessenberry and Jordan Mills was a mirage or not, but those were big mauler types and Bowie seems to be cut from that same cloth.
Seattle's lack of urgency and investment at tackle this year is an unambiguously strong endorsement for Breno Giacomini remaining with the team beyond 2013.  I consider myself to be a bit of a Breno backer, so I'm hardly complaining.
Undrafted free agency:
Matt Austin, WR, Utah State
Alvin Bailey, G, Arkansas
Kenneth Boatright, DE, Southern Illinois
Ramon Buchanan, LB, Miami
John Lotulelei, LB, UNLV
Ray Polk, SS, Colorado
Jordon Roussos, G, Bowling Green
Dominique Whaley, RB, Oklahoma
Craig Wilkins, LB, Old Dominion
Alvin Bailey is the biggest name on this list.  He's a guard.  Seattle added four guards to their roster today.  Unreal.
Wilkins was an eye-opener for me when I studied Seattle's visit list this week.  I'm glad they got him.  He's a catch.
Seattle didn't sign Jayson Dimanche.  They signed his small school teammate.  Okay then.
Seattle arguably went without drafting a linebacker, depending on how you view Ty Powell, then added three linebackers in undrafted free agency.  Seattle clearly didn't like this linebacker class.  They handled this linebacker class the same way they handled last year's receiver class, a group John Schneider openly admitted that he didn't think much of.  I completely expected this outcome.  Once Pete talked about wanting "competition" for guys like Smith and Morgan instead of a replacement, that was a pretty big sign.  Then the linebackers pretty much all ran slow forties.  That sealed it.
For a GM that prides himself on drafting a quarterback every year, he's actually only drafted one quarterback in four NFL drafts now.  I almost wonder if John Schneider wants to retire fifteen years from with a career 4.000 OPS at drafting quarterback(s).
Which reminds me, we are going to roll with Josh Portis, Brady Quinn, and Jerrod Johnson in our "quarterback competition" this year.  Yikes.  Going 4-0 in the preseason last year was fun.  I don't think we'll see a repeat.