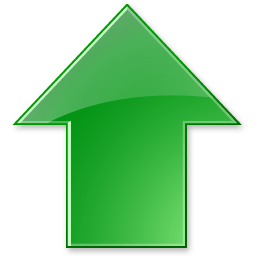 Taylor Lewan (T, Michigan)
Cyrus Kouandijo struggled against Virginia Tech and Jake Matthews faces the daunting task of a rematch with Alabama this weekend. Lewan had a big day against Notre Dame last week (see the tape above). He might still end up being #3 behind Kouandijo and Matthews, but there's little doubt he'll be a top-15 pick next April. Notre Dame's Zack Martin is another player to keep an eye on.
Ed Reynolds (S, Stanford)
Any team looking for a playmaker in the secondary has to consider Reynolds. He had an interception in Stanford's opener against San Jose State to go with the six he had last season (three returned for touchdowns). He might not quite be the same athlete as an Earl Thomas, but he has decent size for the position (6-2, 205lbs) and is criminally underrated within college football.
Dominique Easley (DT, Florida)
We talked about him in more detail yesterday, but it's hard not to be impressed with his display against Miami. Whether he ends up playing as a hybrid, a three technique or an end, Easley has a terrific motor, great get-off on the snap and he makes plays. In what looks like a down year for interior lineman, Easley stands out.
Scott Crichton (DE, Oregon State)
It's not been a great start for the Beavers in 2013, but Crichton looks back to his best after recovering from injury. He had 1.5 sacks against Hawaii and a strong junior season could mean a high draft grade. He's 6-3 and 265lbs. Last season he had 17.5 tackles for a loss and nine sacks. He also forced a fumble, recovered two more, and blocked a kick.
Kyle Van Noy (DE, BYU)
I watched the Texas game and Van Noy was all over the field. Again. Because that's what he does. He's not an orthodox pass rusher and some teams will look at his frame and run a mile. More fool them. Van Noy is the real deal and a true playmaker.
Marqise Lee (WR, USC)
The quarterback situation at Southern Cal is a problem. Even more of a problem is the coach Lane Kiffin — he was on borrowed time last year. But Lee can't have any excuses for his two performances so far. He's dropped easy catches, looked lethargic and he's been unproductive. Instead of helping two raw quarterbacks get settled, he's been part of the problem. He can't afford to feel sorry for himself and lose focus.
Stephon Tuitt (DE, Notre Dame)
At times last year Tuitt really looked the part. Then the Alabama game happened and it raised a few doubts. This weekend, Tuitt again looked sloppy. Yes, he had an interception return for a touchdown. But as a pass rusher he was handled far too easily. He didn't look like a first round pick in this game.
Stephen Morris (QB, Miami)
I'm pretty confused by the whole quarterback situation this year. Teddy Bridgewater is a lock to go early. After that, your guess is as good as mine. There's an opportunity though for some guys to surge up draft boards. Morris isn't one of those players. In two games so far, he hasn't looked like a guy with a NFL future — even if Miami are 2-0 and playing well.
It's still very early — and I'm weeks away from doing any updated mock drafts — but at this stage a premature top-15 could look something like this:
Jadeveon Clowney (DE, South Carolina)
Teddy Bridgewater (QB, Louisville)
Jake Matthews (T, Texas A&M)
Taylor Lewan (T, Michigan)
Kyle Van Noy (DE, BYU)
Anthony Barr (DE, UCLA)
Louis Nix (DT, Notre Dame)
Cyrus Kouandijo (T, Alabama)
Bradley Roby (CB, Ohio State)
Zack Martin (T, Notre Dame)
Sammy Watkins (WR, Clemson)
Tajh Boyd (QB, Clemson)
Marqise Lee (WR, USC)
Dominique Easley (DT, Florida)
De'Anthony Thomas (WR, Oregon)