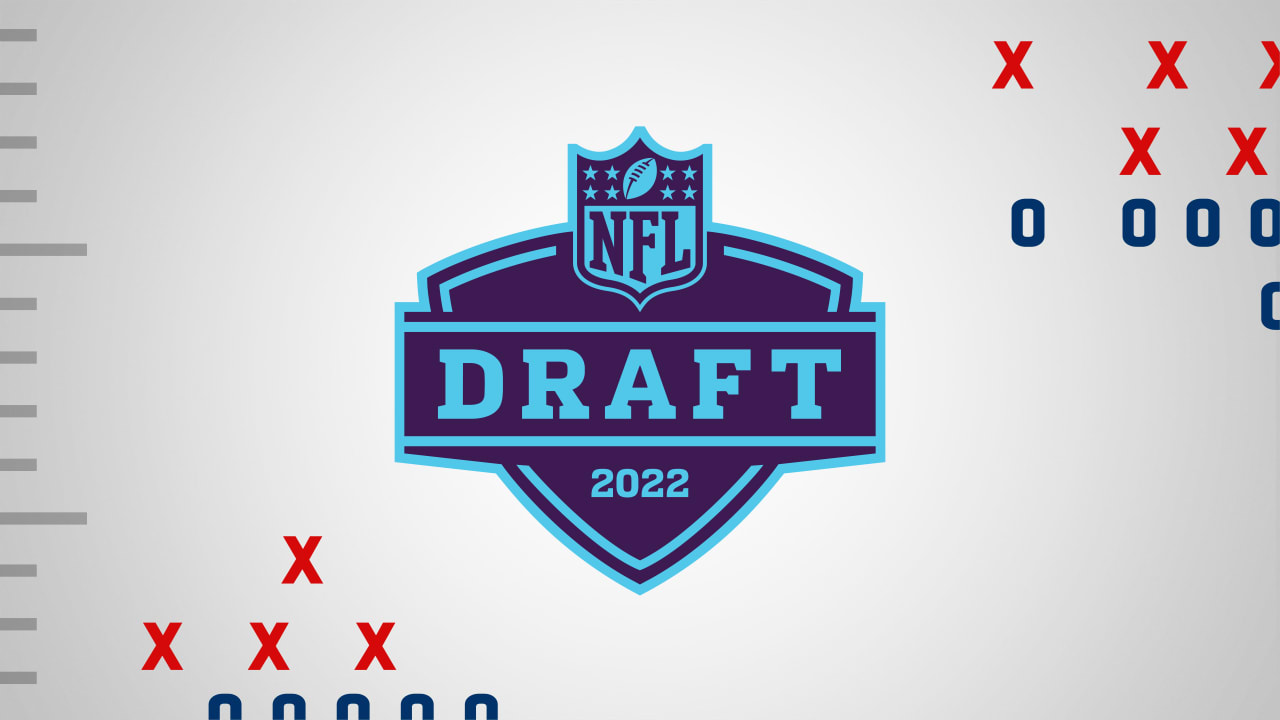 Welcome to the live blog for this year. I'll be posting my reaction to every Seahawks pick on here.
I'll be doing an instant reaction live stream immediately after the draft concludes.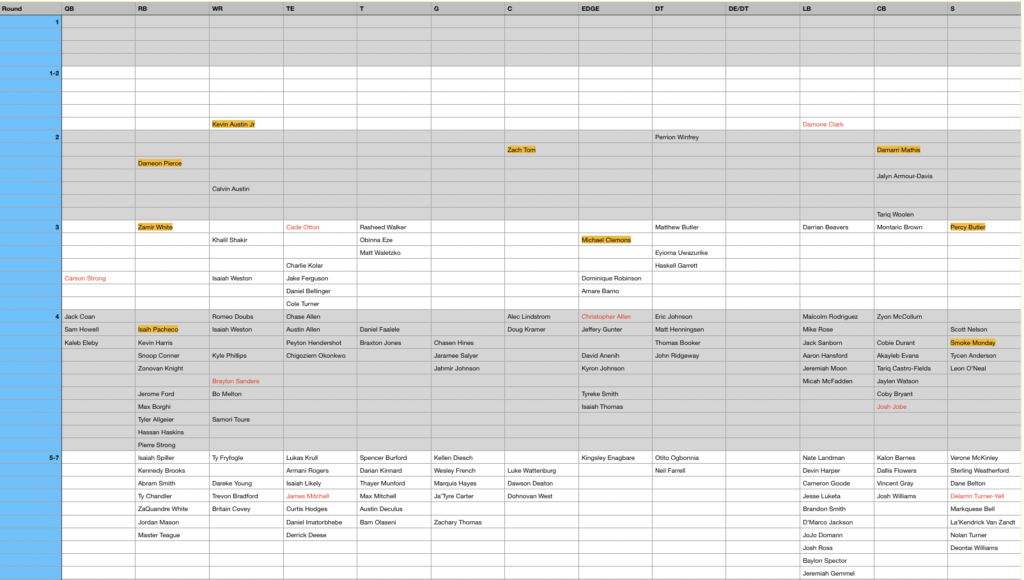 NO tipping picks in the comments section
#109 (R4) — Coby Bryant (CB, Cincinnati)
I had Bryant graded in round four and I like the pick even though I had other corners graded higher. It's hard to work out these days what the Seahawks want at the position — highlighted by them drafting another short armed corner (30.5 inch arms). He was considered a big time leader in Cincinnati. He's not the quickest (4.54 at the combine, 4.48 at pro-day) but he's competitive in run support and was well liked by a lot in the scouting community. He has a chance to compete to start which is all you can ask for in day three. Lesser upside than others but perhaps readier to start.
#145 (R5) — TRADE
The Seahawks dealt this pick to Kansas City, moving down to #158 and gaining #233.
#153 (R5) — Tariq Woolen (CB, UTSA)
Another cornerback added and it's a player with major upside. He ran a 4.26 at 6-4 and 205lbs. He's an outstanding athlete. Jim Nagy highlighted him during our pre-Senior Bowl interview. Woolen is a bit stiff in his transition and given his size there's not much he can do about that. Yet the size and traits combo is majorly intriguing. I had him listed in the second round based on his remarkable upside so getting him in round five is great value. He's only played cornerback for two years and he needs some work. Yet there isn't really anyone else with his size, speed and explosive qualities in this draft.
#158 (R5) — Tyreke Smith (DE, Ohio State)
Perhaps best known as the guy who spent most of the Senior Bowl fighting with Trevor Penning, Smith has some pass rushing skill. Classically for the Seahawks he tested well in the short shuttle (4.26) and that has been viewed as a better indicator than forty (which wasn't great — 4.86 at 254lbs). He had his fair share of wins in Mobile and he's extremely competitive and sparky. I had him in the fourth round range so again this looks like good value.
#229 (R7) — Bo Melton (WR, Rutgers)
I had a fourth round grade on Melton so once again this is great value. He ran a 4.34 at the combine and jumped a 38 inch vertical. He was used as a gunner at Rutgers so he carries some special teams value and he was a two-time team captain. As a seventh round pick he has a legit chance to make the roster with a good camp. You can't ask for more than that.
#233 (R7) — Dareke Young (WR, Lenoir-Ryne)
The final pick is another receiver. I had Young as a sixth or seventh round pick. He ran a 4.44 at his pro-day and jumped a 37 inch vertical and an 11-3 broad. That was at 6-2 and 224lbs and he looks incredible in terms of frame. He's a developmental receiver with major upside.
Seahawks 2022 draft class
Charles Cross T
Boye Mafe DE
Kenneth Walker RB
Abraham Lucas T
Coby Bryant CB
Tariq Woolen CB
Tyreke Smith DE
Bo Melton WR
Dareke Young WR